June 20, 2019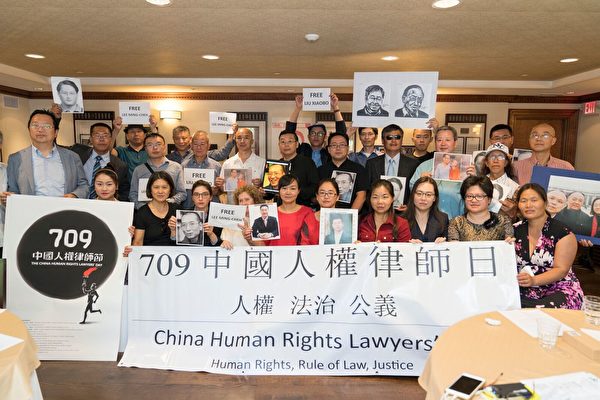 Chinese human rights lawyer Liu Xiaoyuan recently posted a picture of himself on Twitter selling pesticides on the street in Beijing. He also announced that he started a new business after his law firm's license was suspended. His post may have embarrassed the Chinese authorities, as they notified him on the following day that his license to practice law was suspended.
In the picture, Liu sits on the curb, next to a small vending cart, holding a board that reads: "Fly glue trap, Cockroach killer, Rat glue trap."
Liu wrote in his Twitter post: "I, Liu Xiaoyuan, a Beijing lawyer who has become unemployed through no fault of my own, will not rely on government social assistance programs or financial help from the Lawyer's Association. Although I am over 50, I have decided to start my own business. I will make a living by selling poisons and devices that can eliminate the 'four harms.'" "Four harms" is a Chinese term referring to four major types of insect pests.
A report from Radio Free Asia revealed that the Judicial Bureau of Chaoyang District in Beijing informed Liu on June 19, the day after he posted his street vendor picture on Twitter, that his law license had been suspended.
…
https://www.theepochtimes.com/chinese-human-rights-lawyer-becomes-a-street-vendor-after-regime-suspended-his-license_2972233.html
https://www.rfa.org/english/news/china/license-06192019121640.html
Liu Xiaoyuan and at Least Two Other Fengrui Lawyers Face Imminent Disbarment
https://www.scmp.com/news/china/policies-politics/article/2119894/china-again-stops-709-human-rights-lawyer-wang-yus-teen
https://wqw2010.blogspot.com/2019/06/blog-post_41.html (CHINESE)
Tagged: China