May 22, 2019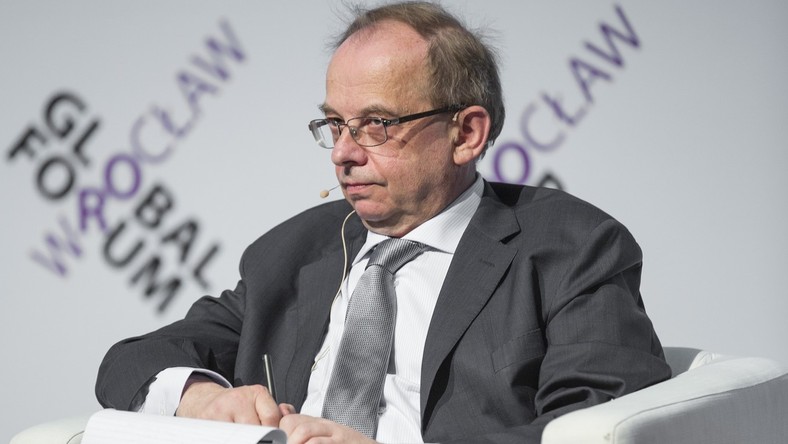 For many years now, I've asked the students in my course on the law of freedom of speech to read Floyd Abrams – a doyen of the First Amendment law in the United States, who was recently described by David McCraw as "the lawyer who has made the single greatest contribution to press freedom in our lifetimes." Now I see that Abrams is heading the list of some 700 scholars from all over the world denouncing a flagrant violation of that same freedom by an ostensibly democratic government. The case in question is mine.
Over the past six months, the Polish government's propaganda machine has repeatedly denounced me as an enemy and traitor. But it hasn't left it at that. Various authorities and institutions have also sued and prosecuted me. Some of the cases have since been dropped, though mostly on formal grounds. But three remain pending against me and will go to court.
The ruling Law and Justice Party (PiS) is suing me for civil defamation. State-run TV is also suing me for civil defamation as well as indicting me for criminal defamation. If I lose these cases, I could face huge civil and criminal fines and hefty legal costs. Court decisions could also potentially force me to take out expensive advertisements containing apologies. All of this vastly exceeds my means. I could also be compelled by the court to abstain from commenting publicly and critically about the ruling party. And a guilty verdict in the TVP criminal case theoretically carries a sentence of up to one year in jail, though that is unlikely in practice.
I have, in short, become the target of autocrats who have weaponized the law against their opponents.
…
Wojciech Sadurski: I criticized Poland's government. Now it's trying to ruin me.
https://www.washingtonpost.com/opinions/2019/05/21/i-criticized-polands-government-now-its-trying-ruin-me/
https://www.euronews.com/2019/05/13/critic-of-poland-s-ruling-party-pis-slams-political-motivated-libel-cases
https://www.euractiv.com/section/justice-home-affairs/opinion/strengthening-eu-rule-of-law-protection-start-with-freedom-of-expression/
https://wiadomosci.onet.pl/kraj/list-rektora-uniwersytetu-w-sydney-w-obronie-prof-wojciecha-sadurskiego/ltypqk6 (POLSKIE)
https://wpolityce.pl/polityka/447610-uniwersytet-z-sydney-broni-sadurskiego (POLSKIE)
https://dorzeczy.pl/kraj/103352/Sadurski-o-Konfederacji-Pelni-dla-PiS-role-scieku.html (POLSKIE)
https://pl.wikipedia.org/wiki/Wojciech_Sadurski (POLSKIE)