May 7, 2019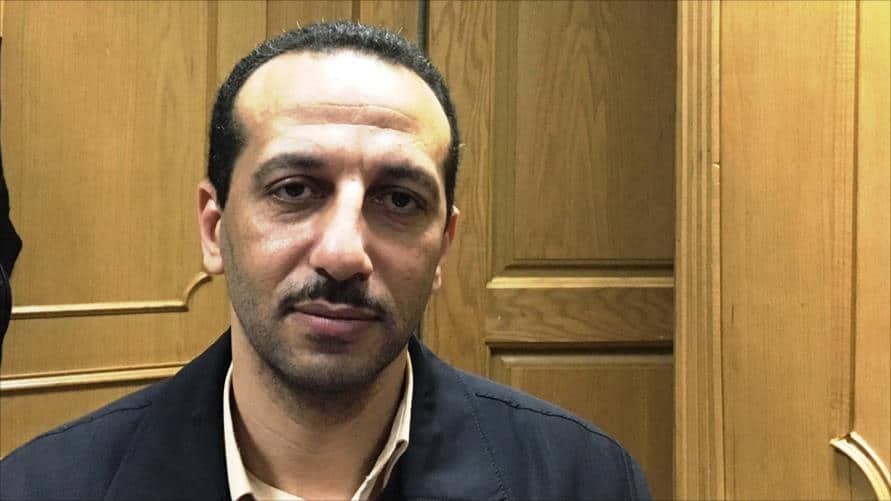 Committee for Justice gets updated UN support for its efforts towards establishing a proper climate for human rights work in Egypt and advocating for human rights and support for its defenders.
The UN Working Group on Arbitrary detention announced at the Human Rights Council its support for the request submitted by "Committee for Justice" for the release of Egyptian human rights defender Ezzat Ghoneim and investigation of the violations he endured.
In the legal opinion No. 82/2018 published last month, the Working Group described the case of Ezzat Ghoneim as an arbitrary detention case which falls within the five categories of the UN arbitrary detention classification. This opinion was issued by consensus at the 83rd session of the Working Group.
The Working Group noted that the Egyptian rights activist, Ezzat Ghoneim, endured a first category  arrest, through being detained without proper legal basis in absence of the protection of law, which was followed by being enforcedly disappeared and not taken directly to an investigations judge to determine the legality of his detention.
It added that the case of Ezzat Ghoneim also applies to the second category of detention, since his arrest was a direct result of exercising his rights given that his activity is not considered a crime, and even if his accusation of spreading false news was true, in democratic societies this doesn't justify his arrest.
…
Committee for Justice gets UN support for the case of human rights defender "Ezzat Ghoneim"
https://www.ohchr.org/_layouts/15/WopiFrame.aspx?sourcedoc=/Documents/Issues/Detention/Opinions/Session83/A_HRC_WGAD_2018_82.pdf&action=default&DefaultItemOpen=1
https://madamasr.com/en/2019/02/13/news/u/missing-lawyer-ezzat-ghoneim-appears-in-court-ordered-to-be-detained-for-45-days/
https://www.ohchr.org/en/issues/detention/pages/wgadindex.aspx
https://en.wikipedia.org/wiki/Ezzat_Ghoniem
https://www.wakatsera.com/egypte-faut-il-sacrifier-la-democratie-au-nom-de-la-stabilite/ (FRANCAIS)
Tagged: Egypt, UN, UN Working Group on Arbitrary Detention