May 6, 2019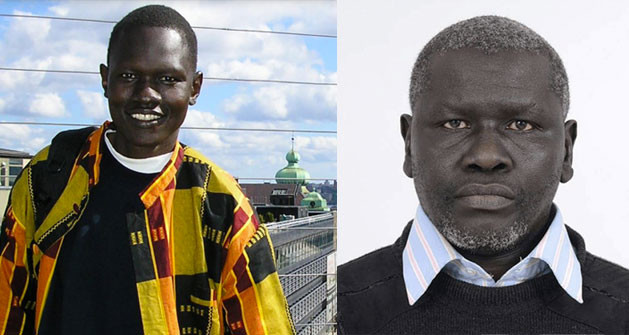 The bodies of two prominent South Sudan activists were dumped in Achwa River in Nimule after being killed, intelligence sources said.
The sources said the two critics of President Salva Kiir's government Mr. Dong Samuel, a lawyer and human rights defender and opposition politician Izbon Agrey Idri corpses were transported from Juba to Nimule where they were dumped in the river.
"They were taken the same day they got killed in Juba," one intelligence source told Africa Review.
He added that the river was a notorious dumping site of people executed by the state agents.
"When they dump these dead bodies there, they tie them with stones so that the corpses will not float in the water," he said.
…
https://www.theeastafrican.co.ke/news/ea/South-Sudan-activists–bodies-dumped-in-river–state-agents-/4552908-5102816-ighdbhz/index.html
Former SA soldier Will Endley helps UN finger South Sudan government for alleged murder
https://www.standardmedia.co.ke/article/2001323797/south-sudan-denies-executing-two-critics
https://www.voanews.com/a/4905866.html
https://allafrica.com/stories/201905060011.html
https://www.theeastafrican.co.ke/news/ea/South-Sudan-youth-target-Kiir-ouster-in-mass-protests-/4552908-5104438-148ho5mz/index.html
https://www.africaintelligence.com/ion/power-brokers/2019/05/10/dong-samuel-luak-assassinated-by-splm,108356577-gra
http://www.rfi.fr/afrique/20190502-soudan-sud-selon-onu-services-secrets-ont-executes-deux-personnalites (FRANCAIS)
https://www.europapress.es/internacional/noticia-gobierno-sursudanes-niega-haya-ejecutado-dos-activistas-granja-presidente-pais-20190501175114.html (ESPANOL)
Tagged: Amnesty International, Human Rights Watch, Kenya, South Sudan