May 1, 2019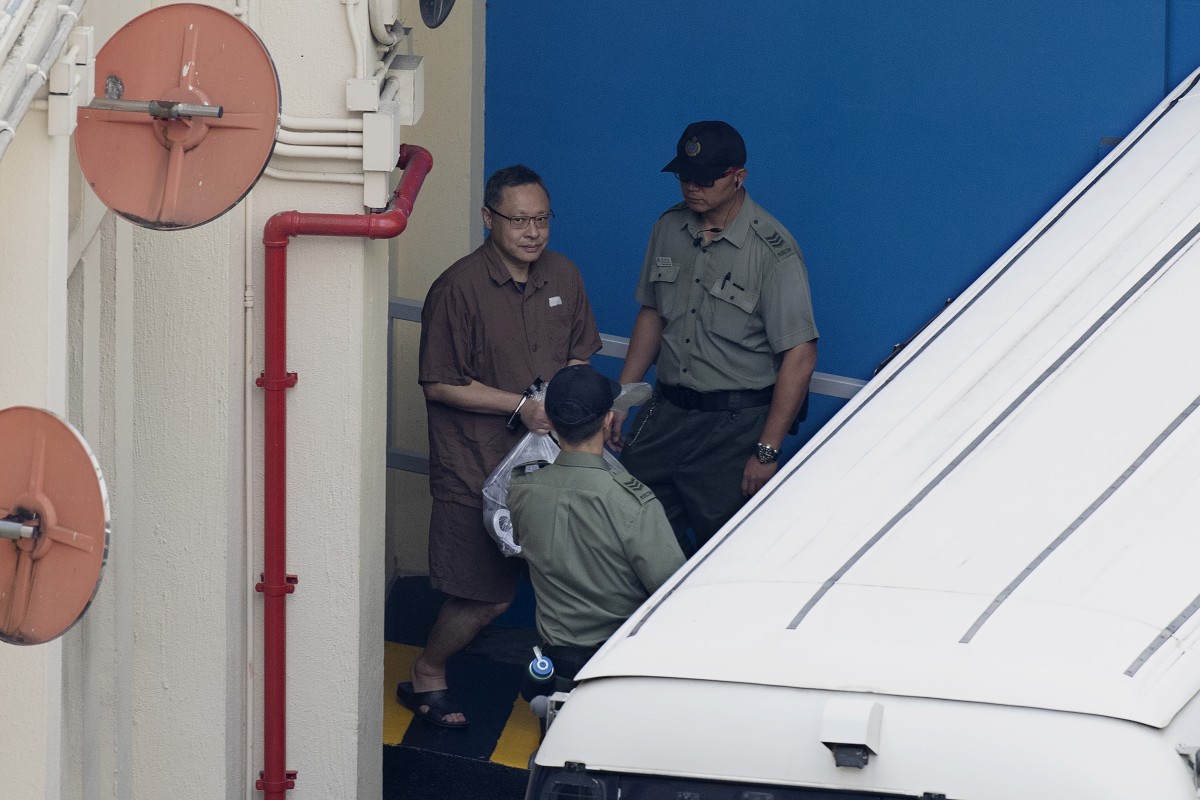 A row over whether jailed 
Occupy 
co-founder Benny Tai Yiu-ting should be immediately dismissed from his teaching job has escalated with rival alumni groups issuing petitions to the University of Hong Kong.
Students, meanwhile, spoke highly of Tai's contribution to democracy and the university's law school, and also launched their own petition.
The HKU associate law professor, who was among 
four Occupy leaders jailed
last week for public nuisance charges over the 2014 protests, was sentenced to 16 months' imprisonment.
In a petition to the university's vice chancellor Zhang Xiang and governing council chairman Arthur Li Kwok-cheung, a group of 29 alumni asked HKU to immediately launch a disciplinary inquiry against Tai, 54, for advocating civil disobedience "in the disguise of an academic".
…
https://www.scmp.com/news/hong-kong/politics/article/3008355/rival-alumni-groups-fight-over-whether-jailed-occupy-co
https://www.jurist.org/commentary/2019/04/sharon-hom-central-9-rule-of-law-hong-kong/
https://www.frontlinedefenders.org/en/statement-report/sentencing-leaders-umbrella-movement-threatens-rights-freedom-assembly-and
https://www.scmp.com/comment/letters/article/3008135/one-country-two-systems-too-many-meddlers-us-uk-and-rule-law-hong
https://www.scmp.com/comment/insight-opinion/article/3007696/dont-sack-benny-tai-promote-him-instead
https://www.scmp.com/news/hong-kong/politics/article/2139698/hong-kong-government-shocked-occupy-leader-benny-tais
https://www.ft.com/content/639df894-4cdf-11e9-bde6-79eaea5acb64
https://docs.google.com/forms/d/e/1FAIpQLSfdLpkaRE14dYga0lTVJ_6hhmdi8ub5G1uoUSA-EgQtt9Q_dw/viewform?fbclid=IwAR1xJwnXgQg71VUDuu0ggG-85ZwkZCjOMBmQRl-wI7CCcCblSMKAbOgWY4o (SIGN THE PETITION!)
https://en.wikipedia.org/wiki/Benny_Tai
https://www.hkcnews.com/article/20210/%E6%88%B4%E8%80%80%E5%BB%B7-%E4%BD%94%E4%B8%AD%E4%B9%9D%E5%AD%90-%E7%9B%A3%E7%8D%84-20210/%E6%B8%AF%E5%A4%A7%E6%A0%A1%E5%8F%8B%E9%97%9C%E6%B3%A8%E7%B5%84%E5%B0%B1%E6%B3%95%E5%BE%8B%E7%B3%BB%E5%89%AF%E6%95%99%E6%8E%88%E6%88%B4%E8%80%80%E5%BB%B7%E7%9A%84%E5%88%A4%E5%88%91%E7%99%BC%E8%B5%B7%E8%81%AF%E7%BD%B2%E8%81%B2%E6%98%8E (CANTONESE)
https://www.amnesty.tw/petition/3075?fbclid=IwAR1ufICElBIDz5n_6x4lE8mYdwpLsBSqZe3GjkytxPCD4_iFu97HztHcj4Y (MANDARIN)
https://fr.kongotimes.info/2019/05/01/hong-kong-emprisonnement-des-prodemocraties/ (FRANCAIS)
https://fr.wikipedia.org/wiki/Benny_Tai (FRANCAIS)
Tagged: China, Front Line Defenders, Hong Kong