Daily Archives:
25/04/2019
April 24, 2019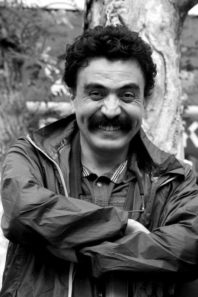 Presenting the 2019 Laureate of the Lawyers for Lawyers Award:
Selçuk Kozağaçlı
Human rights lawyer from Turkey
The Award Ceremony will take place on 23 May 2019 in Amsterdam. Register now to attend!
The seminar will be organized in collaboration with the Amsterdam Bar Association and the Justitia Commission of the Young Lawyers Association Amsterdam. The main topic of the seminar will concern the developments surrounding the proposed European Convention on the Profession of Lawyers. Two panel discussions will be organized around this topic.
Programme:
14.00 – 17.00 | Seminar on the proposed European Convention to Protect Lawyers. Speakers include, amongst others, François Moyse (Vice-Chair of the CCBE European Convention Working Group), Mikolaj Pietrzak (president of the Warsaw Bar Association), Hanne Juncher (Head of Department, Justice and Legal Co-operation, Council of Europe), Prof. Egbert Myjer (Commissioner International Commission of Jurists and former judge at ECHR) and former Award winners and lawyers Sirikan 'June' Charoensiri (Thailand) and Alec Muchadehama (Zimbabwe)
…
https://bianet.org/english/law/207848-selcuk-kozagacli-objects-to-prison-sentence-of-11-years-3-months
https://www.frontlinedefenders.org/en/case/selcuk-kozagacli-detained
https://www.frontlinedefenders.org/en/case/lawyer-yaprak-turkmen-arrested
http://bianet.org/english/human-rights/207890-video-footage-showing-detention-of-lawyer-battered-for-allegedly-insulting-president
https://ahvalnews.com/freedom-expression/collapse-rule-law-erdogans-turkey?utm_source=dlvr.it&utm_medium=facebook&fbclid=IwAR3w0po2_s4gj4zZbwxzK5_2JjbY7v0Bt7ccSw3rXhWb2Og8uC_OWTasFPE
https://ahvalnews.com/turkey-interpol/turkey-may-be-worlds-most-prolific-abuser-interpol-red-notices
http://bianet.org/bianet/insan-haklari/207843-selcuk-kozagacli-11-yil-3-ay-hapse-itiraz-etti (TURKCE)
https://www.evrensel.net/haber/378142/kozagacli-kendisine-verilen-cezaya-itiraz-etti-on-birinci-gerekce (TURKCE)
https://www.independentturkish.com/node/25166/haber/tutuklu-%C3%A7hd-genel-ba%C5%9Fkan%C4%B1-sel%C3%A7uk-koza%C4%9Fa%C3%A7l%C4%B1-istinaf-mahkemesi%E2%80%99ne-ba%C5%9Fvurdu#.XMGVGPNkdI4.twitter (TURKCE)
https://www.gazeteduvar.com.tr/gundem/2019/04/24/dosyama-baktirmadiniz-gerekcelerimi-siz-bulun/ (TURKCE)