April 23, 2019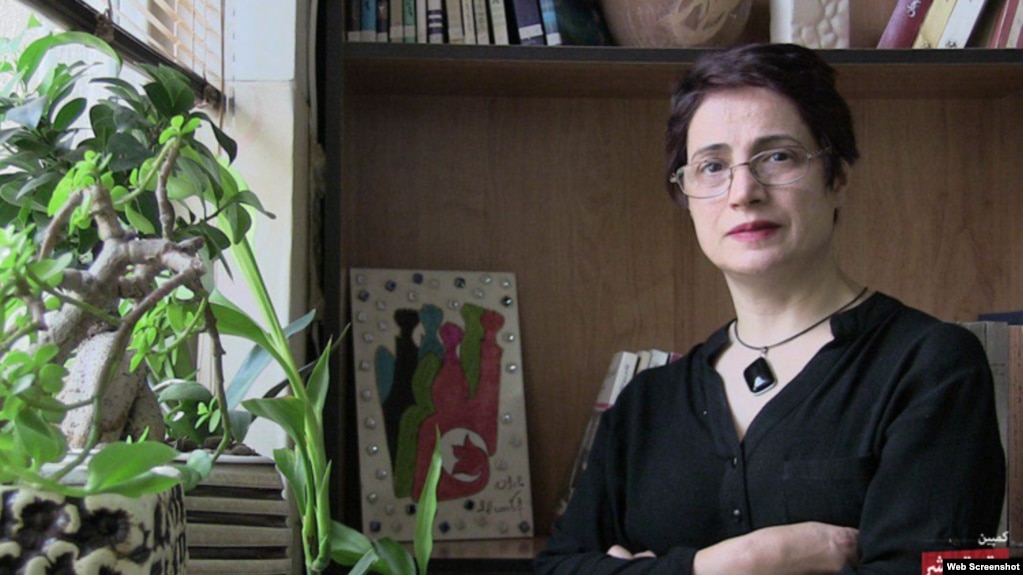 Imprisoned Iranian human rights lawyer and defender Nasrin Sotoudeh's 33-year jail sentence is final, and she must serve 12 years, the official IRNA news agency reported.
Sotoudeh who was arrested in mid-2018, was sentenced in early March to 33 years in prison and 148 lashes. She was subjected to two trials that Amnesty International has called "grossly unfair".
The charges brought against her were mainly related to her work defending opponents of forced hijab and her opposition to the death penalty, but the government added national security related accusations to reach the heavy sentence.
The European Parliament, France, the United States and international rights organizations have all voiced support for Sotoudeh and have demanded here immediate release.
It was reported April 10 that in a telephone call between the Iranian president Hassan Rouhani and Emmanuel Macron, the French president asked for Sotoudeh's release.
…
https://en.radiofarda.com/a/long-jail-term-for-iran-rights-defender-confirmed—12-years-to-serve/29898440.html
https://en.radiofarda.com/a/long-jail-term-for-iran-rights-defender-confirmed—12-years-to-serve/29898440.html
https://www.tehrantimes.com/news/435012/Verdict-against-Nasrin-Sotoudeh-not-final-Judiciary
Women are wearing white on Wednesday to protest Iran's strict hijab laws
https://it.wikipedia.org/wiki/Nasrin_Sotoudeh
http://www.courrier-picard.fr/179181/article/2019-04-22/un-tour-de-france-des-avocats-lance-depuis-compiegne-pour-la-liberation-de (FRANCAIS)
https://www.tgcom24.mediaset.it/mondo/iran-confermata-condanna-per-attivista-nasrin-sotoudeh_3204522-201902a.shtml (ITALIANO)
https://tg24.sky.it/mondo/2019/04/23/iran-nasrin-sotoudeh-condanna.html (ITALIANO)
https://www.diarioconstitucional.cl/noticias/actualidad-internacional/2019/04/23/amnistia-solicita-que-defensoras-de-los-derechos-humanos-de-las-mujeres-detenidas-por-protestar-pacificamente-contra-el-uso-obligatorio-del-velo-deben-quedar-en-libertad-en-iran/ (ESPANOL)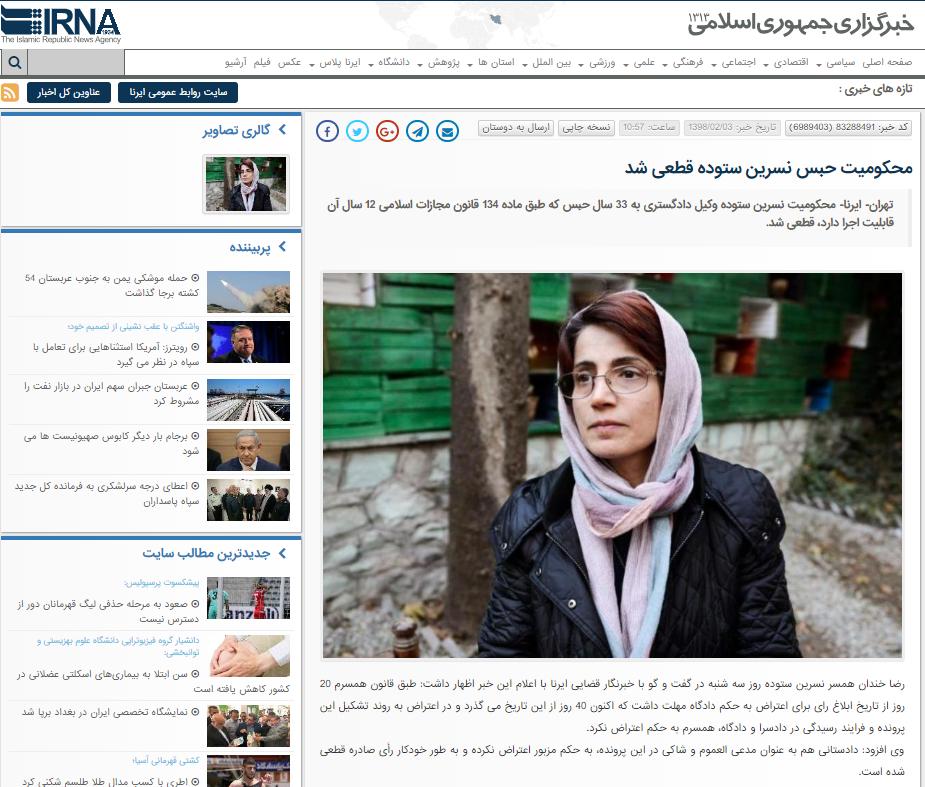 Tagged: Amnesty International, France, Iran