April 9, 2019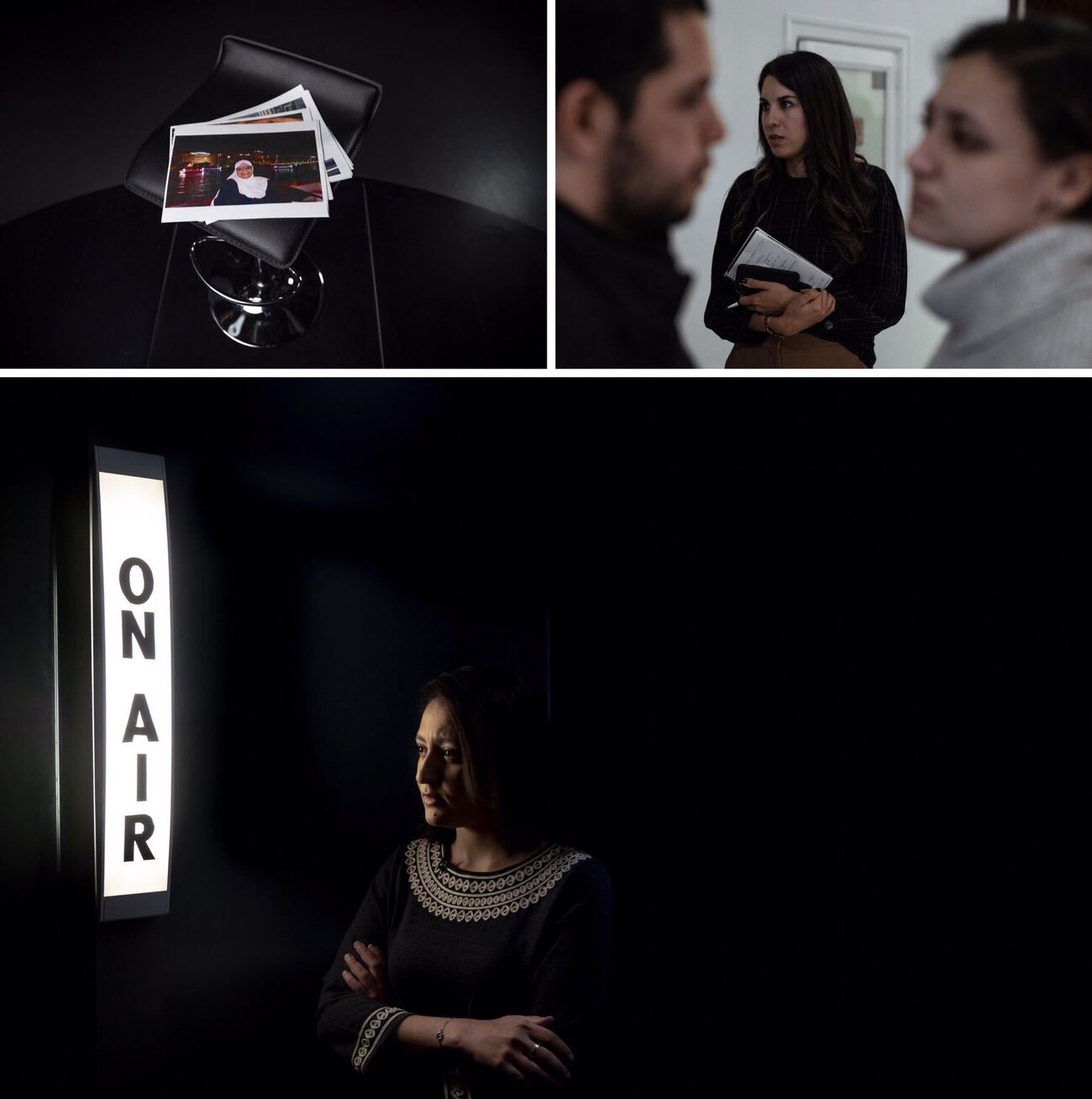 Through the hallways of Capitol Hill, Jihad Khaled, 26, was desperately bouncing from one meeting to another, talking to Congress members as well as human rights activists and major news outlets. She hoped her efforts would help get her mother, Hoda Abdelmoniem, 60, released from an Egyptian prison.
"Death is much better than imprisonment. Death is fate. But when you're a political prisoner — that's just injustice," Khaled said in a recent interview with NPR.
Before dawn on Nov. 1, 2018, Khaled was in Doha, Qatar, when she woke up frantically to a phone ringing. She picked up to hear her sister's voice panting. Their mother, Abdelmoniem, a prominent human rights lawyer and former member of Egypt's National Council for Human Rights, had been detained and taken to an undisclosed location by Egyptian state security forces after they raided her flat in Cairo.
"I felt numb. Frozen. I didn't realize what was happening, but I knew it wasn't something that can be solved in two days," Khaled said.
Twenty days after her detention, Abdelmoniem appeared in court for the first time. She told her family that she was being detained in an undisclosed location. Her last appearance in court was on March 26. During the time between court hearings, none of her relatives knew her whereabouts.
Khaled said the family has now learned that Abdelmoniem is being held at al-Qanater women's prison in Egypt's Monufia province, north of Cairo.
…
https://www.npr.org/2019/04/09/709456720/desperate-to-secure-her-mothers-release-from-prison-egyptian-woman-seeks-u-s-hel?utm_source=twitter.com&utm_medium=social&utm_campaign=npr&utm_term=nprnews&utm_content=20190410
https://www.middleeastmonitor.com/20190119-amnesty-egypt-must-release-rights-activist-abdelmonem/
https://www.amnesty.org/en/documents/mde12/9705/2019/en/
https://clarionproject.org/ilhan-omar-demands-release-of-muslim-brotherhood-senior-member/
https://www.hrw.org/fr/news/2018/11/18/egypte-arrestations-massives-davocats-et-dactivistes (FRANCAIS)