April 8, 2019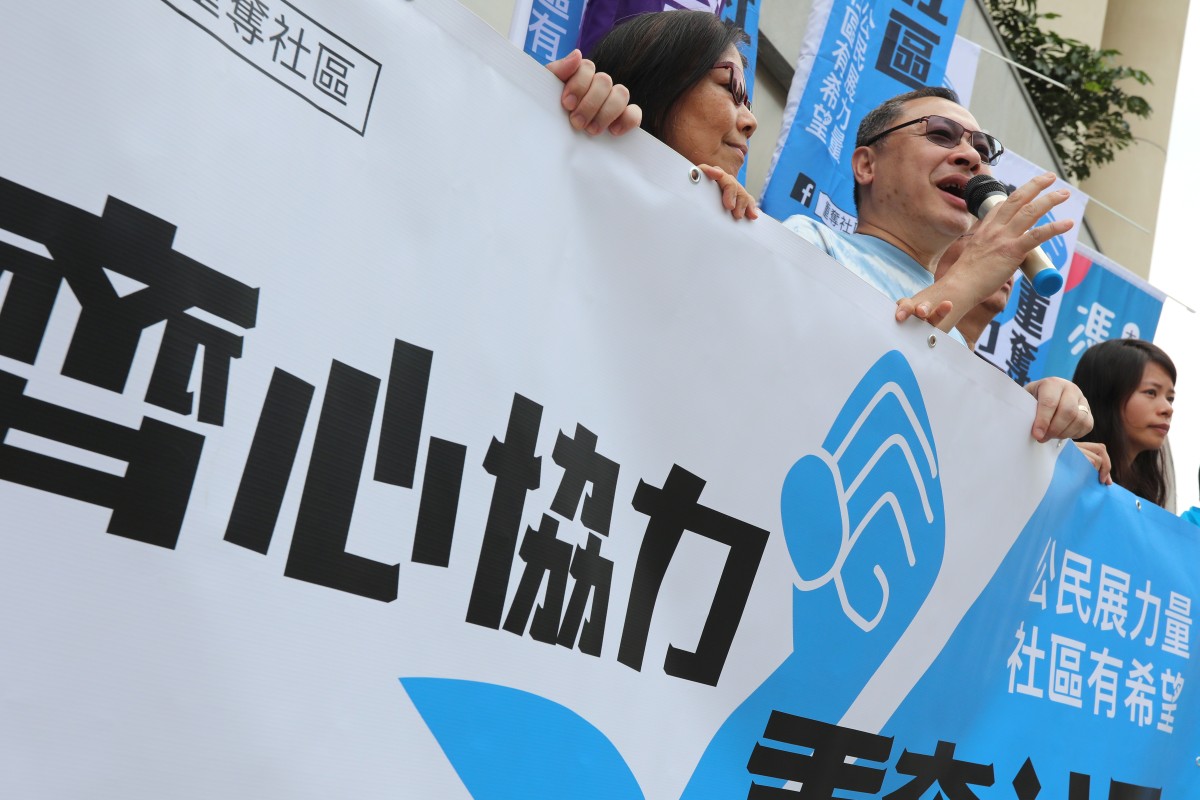 One of the founders of Hong Kong's 
Occupy
movement held a political rally on Sunday, in what was likely his last public demonstration before learning the verdict for his role in 2014's pro-democracy protests.
Benny Tai Yiu-ting, 54, returns to court on Tuesday with eight other Occupy leaders to hear its judgment on their involvement in the civil disobedience that brought sections of the city to a standstill for 79 days.
"I have prepared for the worst scenario. I am not afraid," Tai said. He added that he would spend Monday with his lawyers and family, and that the defendants were prepared to appeal should things not go their way.
On Sunday, Tai and 50 activists marched through Tung Chung on Lantau Island, and urged residents to vote against pro-government candidates in November's district council elections.
Tai and his supporters called on locals to retake their community by supporting pro-democracy candidates, who they said would do a better job attending to their needs.
…
https://www.scmp.com/news/hong-kong/politics/article/3005053/i-am-not-afraid-hong-kong-occupy-leader-benny-tai-holds
https://en.wikipedia.org/wiki/Benny_Tai