March 28, 2019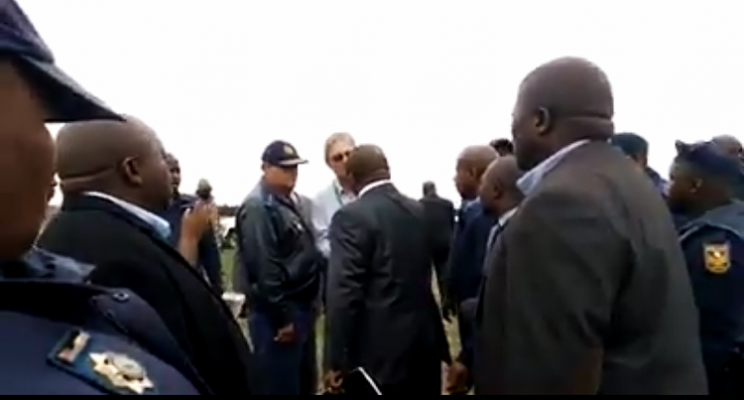 The prominent human rights lawyer found himself in a chaotic encounter with Gwede Mantashe last year.
Charges against prominent public interest lawyer Richard Spoor have been withdrawn.
Spoor was charged with unlawfully and intentionally assaulting a police general "by pointing him with a finger"; disobeying an order by the police general to "keep quiet and not advance to the podium"; and "waiving hands" at an unnamed MEC (actually a national cabinet minister), and talking while the "MEC" was talking and "pointing him with a finger" [sic all].
The charges – described by Spoor's legal representative as "a persecution and not a prosecution" – stemmed from an incident-filled visit by Mineral Resources Minister Gwede Mantashe to Pondoland last September.
Here, many of the local Amadiba community are opposing an attempt by an Australian mining company to extract titanium from the mineral-rich coastal dunes in their traditional heritage and communal land at Xolobeni.
Spoor, from White River in Mpumalanga, has represented the anti-mining Amadiba Crisis Committee community group for the past 12 years.
…
https://citizen.co.za/news/south-africa/society/2108013/assault-charges-dropped-against-richard-spoor-for-pointing-a-general-with-a-finger/
https://www.dailymaverick.co.za/article/2019-03-28-state-drops-sloppy-attempt-at-slapp-suit-against-richard-spoor/
https://www.news24.com/SouthAfrica/News/npa-declines-to-prosecute-attorney-richard-spoor-for-pointing-a-finger-at-police-officer-20190328
Tagged: South Africa