January 30, 2019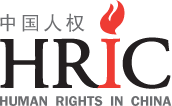 In an open letter sent to heads of government missions to the UN in Geneva, Human Rights in China joins 39 other NGOs to press for a UN resolution to address the deteriorating human rights situation in China.
The NGOs call for governments to use the upcoming session of the Human Rights Council (February 25-March 22, 2019) as an opportunity to push with "one voice": for accountability for the steeply worsening rights abuses in China which have been gaining increasing international attention.
Two reviews of China's rights practices at the UN last year, in particular—by the Committee on the Elimination of Racial Discrimination (CERD), and China's Universal Periodic Review (UPR)—highlighted deeply concerning developments, including the mass internment of Uyghur and other ethnic Muslims in so-called "vocational retraining camps," in gross violation of religious and cultural rights; the broadening control over information and expression especially online in the name of cybersecurity; the continued persecution of human rights lawyers and defenders; and the erosion of fundamental freedoms in Hong Kong, in violation of the "one country, two systems" principle.
Reaching beyond its borders, China has also been waging a sustained challenge to the existing international human rights framework, which is based on the principle of the universality of human rights.
…
https://www.hrichina.org/en/press-work/hric-bulletin/hric-among-40-ngos-worldwide-urging-un-resolution-chinas-rights-abuses
https://www.hrichina.org/en/press-work/joint-statements/ngo-joint-letter-upcoming-session-human-rights-council-states-should
https://www.lrwc.org/china-at-upcoming-session-of-human-rights-council-states-should-pass-resolution-to-address-human-rights-violations-in-the-peoples-republic-of-china-letter/
http://www.omct.org/human-rights-defenders/urgent-interventions/2019/01/d25220/
https://www.lrwc.org/china-statement-demanding-an-acquittal-of-lawyer-wang-quanzhang-joint-statement/
https://asia.nikkei.com/Politics/NGOs-urge-UN-to-adopt-resolution-on-China-s-human-rights-abuses
https://mainichi.jp/english/articles/20190130/p2a/00m/0in/018000c
https://www.courthousenews.com/white-house-presses-china-for-release-of-human-rights-lawyer/
https://chinachange.org/2019/01/30/acceptance-speech-for-the-2018-french-republic-human-rights-prize/
https://www.rfa.org/english/news/china/jailing-reaction-01302019114154.html
Tagged: China, United Nations, Universal Periodic Review