January 23, 2019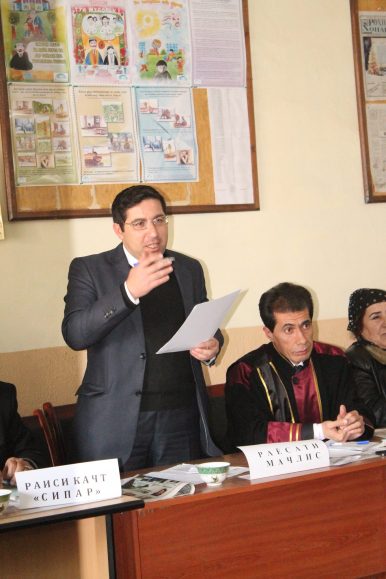 On September 28, 2015, Tajik lawyer Buzurgmehr Yorov left his office to meet with officials from the Ministry of Interior. The head of the ministry's Organized Crime Unit had summoned Buzurgmehr to his office for what his family prayed might be a simple conversation.
Buzurgmehr must have had an idea of what was to come. One of Tajikistan's most indefatigable human rights lawyers, he had recently taken on representation of 13 opposition politicians accused by the government — without evidence — of plotting a coup. Just a few days earlier, Buzurgemehr announced that one of his clients had been tortured in pretrial detention and called for a coalition of lawyers to join him in representing the detained politicians. Shortly after this announcement, government officials asked Buzurgemehr to drop the case. He refused.
When Buzurgmehr entered the Ministry of Interior offices on September 28, he was immediately arrested and ultimately charged with forgery, fraud, arousing national, racial, local, or religious hostility, and extremism. A statement issued by the ministry described him as an "attorney-fraudster" and a "swindler." A few weeks later, a television show depicted Buzurgmehr as an "attorney-fraudster" with stock images of money bags.
…
https://thediplomat.com/2019/01/fighting-for-tajikistans-jailed-lawyers/
https://www.aljazeera.com/indepth/features/tajik-dissidents-attempt-challenge-ruling-class-poland-181026134506650.html
https://www.rferl.org/a/tajik-human-rights-u-s-concerned-puma/29561964.html
https://en.wikipedia.org/wiki/Buzurgmehr_Yorov
Tagged: Tajikistan