January 23, 2019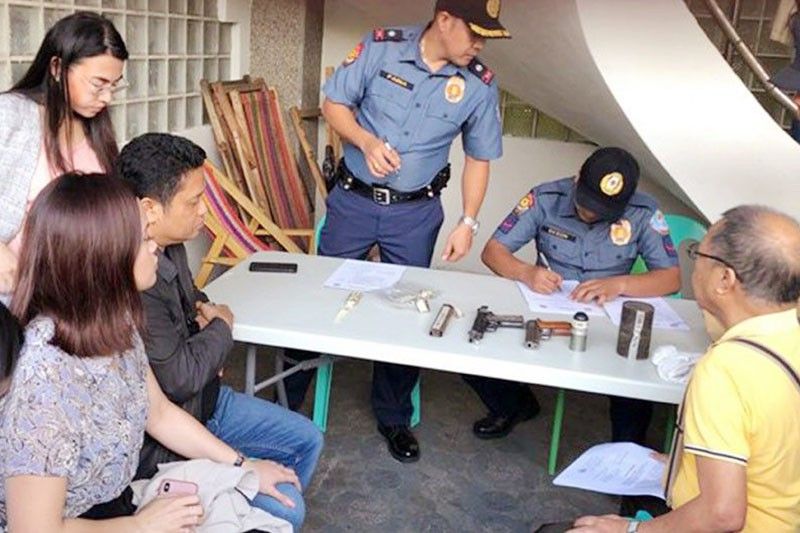 The alleged mastermind in the murder of Ako Bicol party-list representative Rodel Batocabe was arrested yesterday for illegal possession of firearms and explosives.
Daraga Mayor Carlwyn Baldo's arrest came following a search by agents of the Criminal Investigation and Detection Group (CIDG) on his home in Doña Maria Subdivision, Barangay Tagas at around 2:30 p.m.
The search resulted in the recovery of two .45 caliber pistols with eight bullets and ammunition for an M203 grenade launcher and rifle, according to Chief Supt. Arnel Escobal, Bicol police chief.
Baldo will be charged with illegal possession of firearms and explosives.
Arnold Ardiente, CIDG-Bicol chief, said the ammunition for a grenade launcher is considered as an explosive, the possession of which is a non-bailable offense.
"Baldo was arrested not because of the Batocabe murder case, but because of the firearms, ammunition and explosive recovered by our team during the serving of a search warrant," Ardiente told The STAR.
Ardiente said Baldo would be placed under their custody while documents required for his inquest are being prepared by the CIDG legal team.
…
https://www.philstar.com/headlines/2019/01/23/1887411/rodel-batocabe-slay-brains-arrested
https://news.abs-cbn.com/news/01/23/19/gun-used-in-batocabe-slay-found-in-albay-fish-pond-police
https://www.rappler.com/newsbreak/inside-track/221665-house-fails-raise-bounty-batocabe-killers
https://newsinfo.inquirer.net/1076284/batocabe-slay-suspect-mayor-baldo-rushed-to-hospital-after-arrest
https://www.philstar.com/headlines/2019/01/22/1887237/daraga-mayor-tagged-batocabe-slay-arrested-illegal-firearms-possession
https://www.gmanetwork.com/news/news/regions/682367/daraga-mayor-baldo-suspect-in-batocabe-slay-nabbed-in-albay-home/story/
https://en.wikipedia.org/wiki/Rodel_Batocabe
https://rmn.ph/baril-na-ginamit-sa-pagpatay-kay-ako-bicol-partylist-representative-rodel-batocabe-narekober-na-ng-pnp/ (TAGALOG)
Tagged: The Philippines