January 8, 2019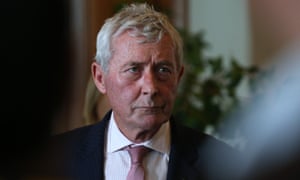 Commonwealth prosecutors have been accused of acting unfairly in the Witness K case after dumping their brief of evidence on defence lawyers about 6pm on the last working day of the legal year.
Bernard Collaery, a barrister, and his former spy client, Witness K, are being prosecuted for their role in exposing a secret Australian government mission to spy on Timor-Leste during lucrative oil and gas negotiations in 2004.
Collaery's lawyers had been awaiting the brief of evidence against their client for months, and had previously warned its absence meant Collaery and Witness K faced serious charges without being given any detail of the specific allegations.
The evidence against Collaery was delivered after 6pm on Friday 21 December.
The legal year proper ends in the Australian Capital Territory after the last sitting day, 20 December. The ACT magistrates court, where the Collaery case is being heard, does not sit between December 20 and 9 January 2019, aside from bail and emergency care hearings.
The handling of the brief has prompted crossbench senator Rex Patrick, a staunch supporter of Collaery, to accuse commonwealth prosecutors of breaching their obligations to act fairly.
…
https://www.theguardian.com/australia-news/2019/jan/09/witness-k-case-prosecutors-dump-brief-of-evidence-on-last-working-day-of-legal-year
https://www.afr.com/news/policy/foreign-affairs/australias-spies-fight-to-keep-covert-operation-in-east-timor-secret-20181218-h198n6
https://en.wikipedia.org/wiki/Bernard_Collaery
Tagged: Australia, Timor Leste