December 26, 2018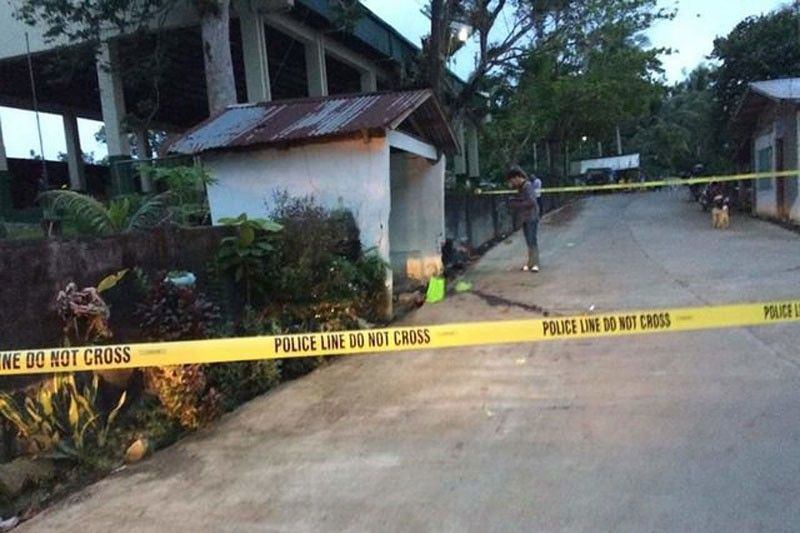 At least six witnesses have come forward and issued statements on the killing of Ako Bicol party-list Rep. Rodel Batocabe and his bodyguard Senior Police Officer 1 Orlando Diaz.
Newly installed Daraga police chief Supt. Dennis Balla said it is a positive development in their efforts to solve the double murder case.
The Daraga police chief added that they have identified "persons of interest" and others for questioning and background checking. But Balla did not provide names.
"We in the Philippine National Police are glad to tell you that witnesses to the Batocabe and Diaz killings are cooperating with us in our serious efforts to bring the perpetrators to the folds of the law," Balla told a press conference on Monday afternoon at the office of Daraga Mayor Carlwyn Baldo.
Baldo lamented speculations that he was behind Batocabe's killing.
"These reports are dragging my name down. I accept (the blame), being the mayor of Daraga where this sad incident happened. What I cannot take are insinuations that I am behind this crime. People who know the background of our family (are aware) that we do not resort to violence to resolve issues," Baldo said.
The mayor dared his accusers to file charges against him if they have proof of his complicity in the crime.
…
https://www.philstar.com/headlines/2018/12/26/1879921/witnesses-rodel-batocabe-slay-come-forward
https://news.mb.com.ph/2018/12/25/sc-to-adopt-measures-to-safeguard-lawyers-against-criminal-elements/
https://www.manilatimes.net/lawyers-group-asks-sc-to-probe-killings-attacks-on-lawyers/487638/
https://www.panaynews.net/sc-ibp-condemn-killing-of-lawyers/
https://www.manilatimes.net/police-eye-6-suspects-in-batocabe-killing/487538/?fbclid=IwAR2nQDriInJqwfQGBKkB7dWm2XQ9rsFxtr-6bfj8aMAzS_g3RSAhitqlLwg
http://manilastandard.net/news/top-stories/283830/daraga-mayor-rejects-politics-in-solon-s-slay.html
https://newsinfo.inquirer.net/1066401/widow-of-batocabe-rules-out-npa-role-in-solons-slay
http://gulftoday.ae/portal/be44d233-62bc-4f9c-89f2-abb84c4343f5.aspx
http://manilastandard.net/opinion/columns/over-sight-by-danilo-suarez/283883/justice-for-rodel.html
https://politics.com.ph/batocabe-effect-bersamin-eyes-scs-own-probe-into-abogados-killings/
https://www.rappler.com/nation/219707-duterte-adds-millions-bounty-rodel-batocabe-killers
Tagged: The Philippines