December 19, 2018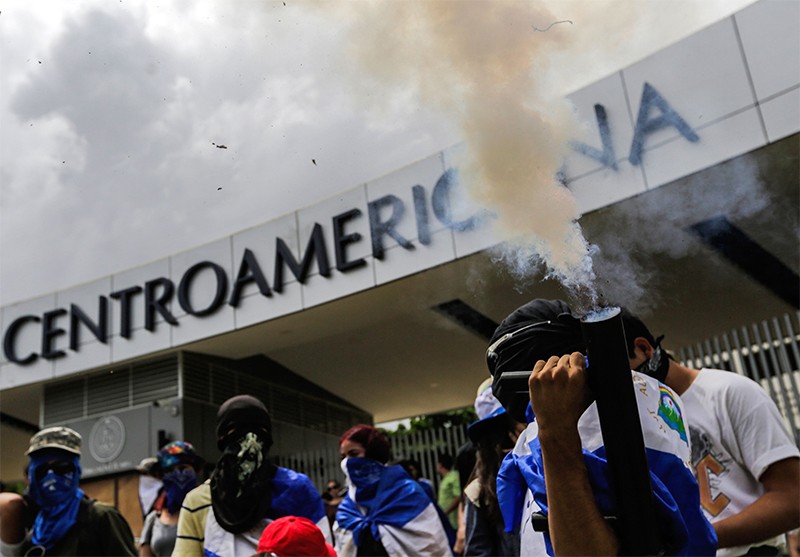 Ongoing protests against the Nicaraguan government have led to violent clashes, and the crackdown by security forces has engulfed the country's scientists, causing some to flee their homes in fear for their lives.
The student-led protests started in April in response to a decree from President Daniel Ortega that increased social security taxes and reduced pensions. Ortega's increasingly authoritarian administration tried to quell the protests with deadly force, which sparked demonstrations across Nicaragua. Since then, fierce confrontations between protesters, police and activists supporting the government have resulted in more than 300 deaths.
Universities have fired faculty members who have criticized the administration's response to the demonstrations, and scientific conferences have been moved or postponed. In early December, the government shut down the offices of nine non-governmental organizations (NGO), including the Fundación del Río, which focuses on environmental protections for the southeastern region of Nicaragua. The state seized the property of all 9 NGOs and they can no longer operate legally in the country.
An economic crisis that has proliferated in the wake of the political unrest resulted in emergency cuts to the 2018 budget in August. They included a roughly 7% reduction to the National Council of Universities, Nicaragua's governing body for higher education institutes.
The trouble has even affected the Nicaraguan National Academy of Sciences, which released several statements in April, May and June in support of students and academic freedom. Its president, lawyer María Luisa Acosta, fled the country in May after receiving death threats. The threats stemmed from those statements of support and her long-standing criticism of government projects that would impact Indigenous groups and the environment.
…
https://www.nature.com/articles/d41586-018-07837-5
https://www.sciencemag.org/news/2018/12/universities-held-hostage-nicaragua-s-political-crisis
https://www.laminute.info/2018/12/20/accuses-dingerence-des-organismes-de-defense-des-droits-de-lhomme-expulses-du-nicaragua/ (FRANCAIS)
Tagged: Nicaragua