December 16, 2018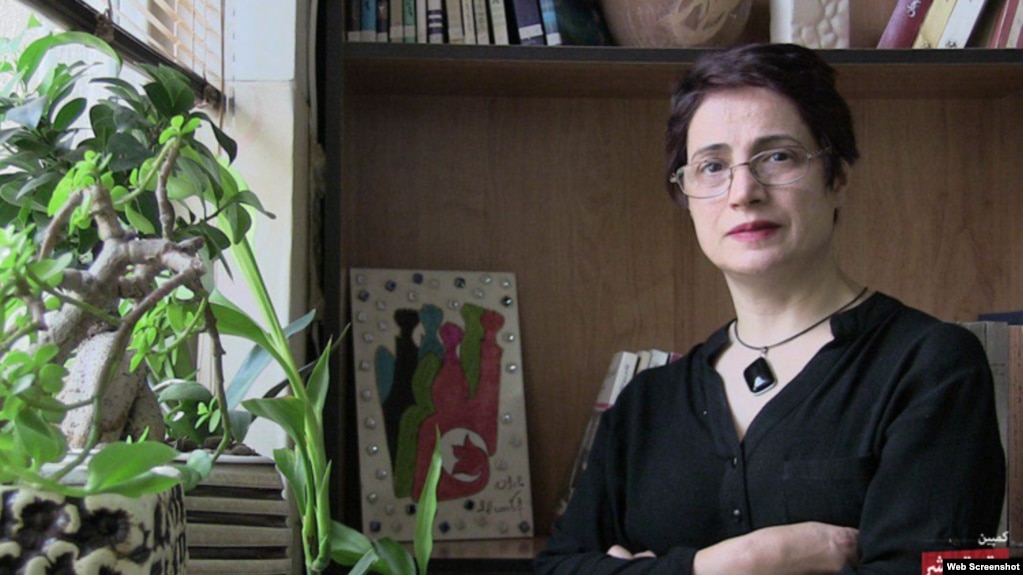 The bill of indictment against prominent Iranian lawyer and civil rights activist Nasrin Sotoudeh has been delivered to the Revolutionary Court, her attorney, Payam Derafshan, disclosed on December 15.
Judge Mohammad Moghiseh, head of Branch 28 of the Revolutionary Court in Tehran, is expected to preside over Sotoudeh's hearing.
However, Moghiseh is the same judge who was sued by Sotoudeh's lawyers Derafshan and Mohammad Moghimi last September.
The lawyers filed a lawsuit against Moghiseh accusing him of unlawful sentencing and displaying a lack of impartiality in their client's case.
Derafshan published details of the lawsuit on his Instagram account on September 29.
His post stated that in 2015, Moghiseh sentenced Sotoudeh to five years in prison for espionage even though she was on trial for propaganda against the state, which carries a maximum one-year prison sentence. Even if she had committed espionage, the maximum penalty for that charge is three years in prison, noted the lawyers, according to the New York-based Center for Human Rights in Iran (CHRI).
Derafshan said there are only two cases against his client. One is related to a complaint tabled by an interrogating judge in the city of Kashan and the other to Sotoudeh's membership in LEGAM, a group whose Persian acronym stands for banning the death penalty step by step.
…
https://en.radiofarda.com/a/iran-rights-lawyer-sotoudeh-to-be-tried-by-controversial-judge/29659194.html
https://iranians.global/prominent-rights-lawyer-to-be-tried-by-controversial-judge/?utm_source=dlvr.it&utm_medium=twitter
https://news.err.ee/885228/meps-four-imprisoned-sakharov-prize-laureates-must-be-freed
https://irannewsupdate.com/news/economy/5604-multiple-sources-issues-rapid-fire-condemnation-of-iran-s-human-rights-violations.html
https://www.independent.ng/irans-foreign-minister-says-its-impossible-for-iran-to-repress-its-own-people/
https://iranhumanrights.org/2018/12/nasa-director-firouz-naderi-calls-for-release-of-irans-political-prisoners/
https://women.ncr-iran.org/iran-women-news/5640-un-general-assembly-adopts-resolution-censuring-rights-abuses-in-iran
https://en.wikipedia.org/wiki/Nasrin_Sotoudeh
https://ir.voanews.com/a/iran-human-rights/4701995.html (FARSI)
https://persian.iranhumanrights.org/1397/09/european-parliament-calls-on-iran-to-unconditionally-release-rights-lawyer-nasrin-sotoudeh/?fbclid=IwAR3UodPFZCgnc3znGQjSQVPzxKQuWlzqMFwo-_RSGnTMNCv2Tsw5MqWDl3E (FARSI)