November 18, 2018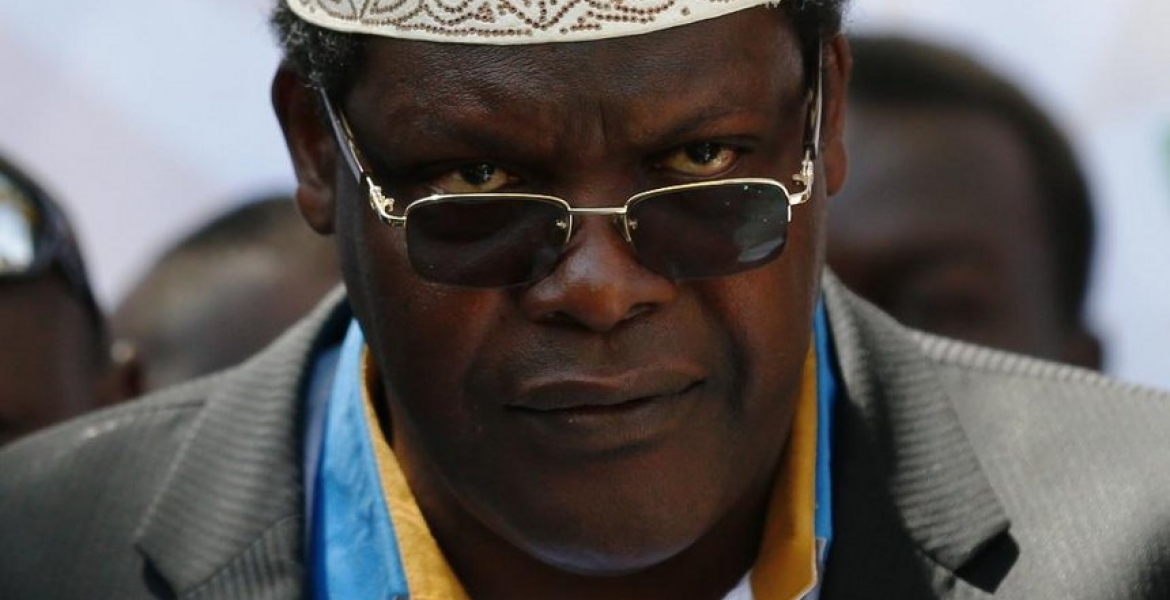 Deported Kenyan lawyer Miguna Miguna is set to release a new book next month.
The self-declared National Resistance Movement (NRM) general says the book, titled Treason: The Case Against Tyrants & Renegades, will be unveiled on December 20th.
"TREASON: The Case Against Tyrants & Renegades, 2018, 450 pages, hardback. Publication date: December 20, 2018. Information about Pre-Publication orders will be provided in due course," tweets Miguna.
In the book, the firebrand lawyer talks about how he was betrayed after the January 31st, 2018 mock swearing-in of opposition leader Raila Odinga as the "people's president."
"It was sad that the cancer of betrayal was ferociously attacking our liberation movement before the ink I had used to sign the oath of office on 'The Peoples President had dried," Miguna notes.
He also explains what happened before, during and after the mock swearing-in of Odinga as well as events leading to his controversial deportation from Kenya.
"If I were to die today, history would record that my death was caused by the cancer of betrayal; betrayal by the home guards and renegades," the book reads in part.
…
https://www.mwakilishi.com/article/lifestyle-news/2018-11-18/deported-kenyan-lawyer-miguna-miguna-to-release-new-book
https://www.kenyans.co.ke/news/34819-miguna-miguna-release-new-controversial-book
https://www.standardmedia.co.ke/ureport/story/2001303158/miguna-writes-new-book-that-details-behind-the-scenes-of-raila-s-swearing-in
https://www.kahawatungu.com/2018/11/18/miguna-writes-book-political-injustices/
https://integritylimited.com/store/?fbclid=IwAR1NID71-I4ozajUe7cEDetSnqx4nxSEqoqn6J87ZDu_5o49cKWb7EvBKWo
https://www.integritylimited.com