October 1, 2018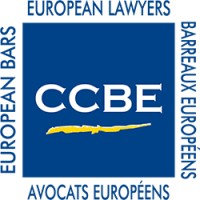 …
I am writing to you on behalf of the Council of Bars and Law Societies of Europe (CCBE), which represents the Bars and Law Societies of 45 countries, and through them more than 1 million European lawyers. The CCBE places great emphasis on respect for human rights and the Rule of Law, and is particularly concerned with the situation of human rights defenders around the world.
The CCBE would like to express its concern regarding the situation of lawyers in Cuba.
According to the information received by the CCBE, the criminal justice system is being used to harass lawyers and human rights defenders who have been critical of the Cuban authorities. The use of broad provisions in the Penal Code such as "dangerousness", are regularly used to threaten or charge people who are perceived to be a threat to the State.
The CCBE understands that lawyers can only work in the public system and that it is difficult for independent human rights lawyers to work legitimately as it is problematic for them to obtain licenses for legal self-employment.
…
https://www.ccbe.eu/fileadmin/speciality_distribution/public/documents/HUMAN_RIGHTS_LETTERS/Cuba_-_Cuba/2018/EN_HRL_20181001_Cuba_Situation-of-lawyers-in-the-Republic-of-Cuba.pdf
https://en.wikipedia.org/wiki/Judicial_system_of_Cuba
http://www.onbc.cu/ (ESPANOL)
https://centrocubalex.com/ (ESPANOL)
https://www.cubanet.org/noticias/abogado-julio-ferrer-recibe-respuesta-minrex/ (ESPANOL)