October 1, 2018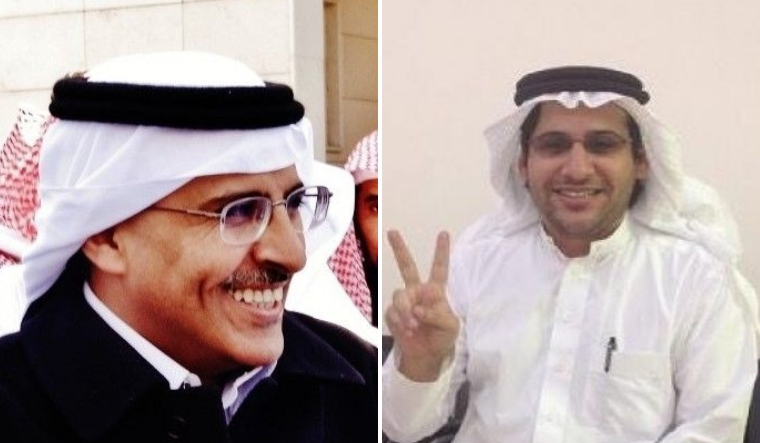 When advocating for basic human rights becomes dissent, stronger voices continue to rise in the hope that they will one day be heard. In an honour for such visionaries, on September 24, the Right Livelihood Award—known as the Alternative Nobel—was awarded to three jailed Saudi human rights activists—Mohammad al-Qahtani, Waleed Abu al-Khair and Abdullah al-Hamid—and two anti-corruption crusaders from Latin America.
The Saudi activists were chosen for 'their visionary and courageous efforts, guided by universal human rights principles, to reform the totalitarian political system in Saudi Arabia.' Mohammad al-Qahtani and Adullah al-Hamid have been active participants of Saudi Civil and Political Rights Association (ACPRA). Waleed, a lawyer and activist, was detained because he defended Samar Badawi and her blogger brother, Raif Badawi. Raif Badawi was a human rights activist who criticised the Saudi monarchy in his blog. For this, he was sentenced to 10 years imprisonment and 1,000 lashes.
…
Daniel Arshack, Waleed Abu al-Khair's attorney, also spoke to THE WEEK on the case and the way ahead.
Excerpts:
As per a report in 2014, Waleed was not being treated as an innocent dissident, he was being denied food. What is the status of prison conditions now?
I believe that his conditions in prison improved after he went on a hunger strike. He was finally given some access to the Quran. Waleed has medical issues, including diabetes, that are not being adequately addressed. He has no access to newspapers and his mail and his right to visits are severely limited. Even I, as his lawyer, have been denied access to see him.
Last heard in 2016, Samar Badawi was arrested. What is the status on possible freedom of the detainees including Samar, Raif Badawi and Waleed.
In 2016, Waleed's former wife, Samar Badawi, was arrested for public advocacy of women's rights and then released and a travel ban was placed against her. Then on July 30, 2018, she was arrested and imprisoned again and she continues to be detained based on her asking for equal rights for women in Saudi Arabia. Waleed was Samar's lawyer before they were married. Later Waleed represented Samar's brother, Raif Badawi, also an outspoken critic of the dictatorship who called for the establishment of a constitutional monarchy and was sentenced to 10 years in prison and 1,000 lashes.
…
https://www.theweek.in/leisure/society/2018/10/01/saudi-arabia-should-be-shunned-civilised-nations-human-rights-violations.html
https://www.aljazeera.com/news/2018/09/saudi-human-rights-activists-awarded-alternative-nobel-prize-180924112109072.html
https://www.adhrb.org/2018/07/4-years-later-waleed-abu-al-khair-remains-imprisoned-in-saudi-arabia-for-his-human-rights-work/
https://en.wikipedia.org/wiki/Waleed_Abulkhair
https://fr.wikipedia.org/wiki/Waleed_Abu_al-Khair (FRANCAIS)
http://www.ludovictrarieux.org/ (FRANCAIS)