September 21, 2018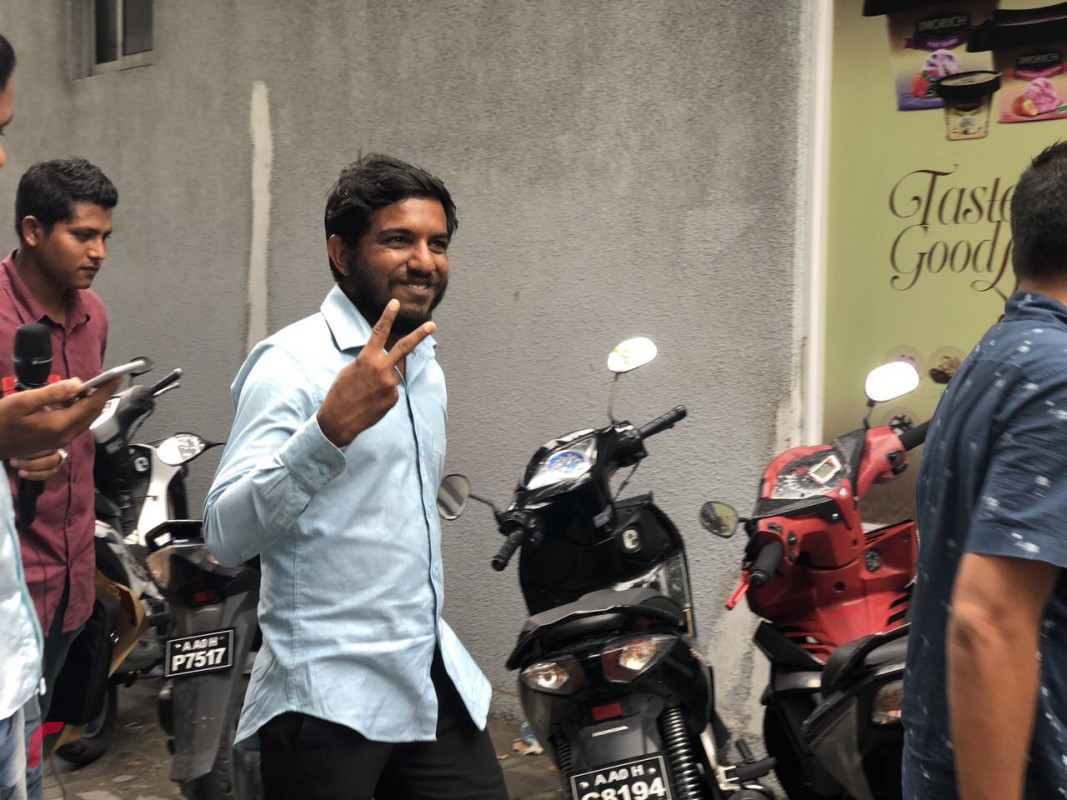 The Criminal Court of the Maldives has remanded former Vice President Ahmed Adeeb's legal representative Moosa Siraj for six days.
Jailed Adeeb's defence lawyer was arrested on Thursday night under a court order decreeing that publicizing his client's statements was a criminal offence.
The police raided his apartment on Friday morning and seized some documents, a pen drive, and a hard disk.
Upon being presented before the judge later in the evening, he had been remanded by six days after he confirmed publicizing his client's statements. At the remand hearing Siraj had declared that he had done whatever needed to be done in his client's defense as he is a law practitioner.
"Have any of you heard of a thing called lawyer-client privileges?" asked Siraj, going on to challenge the police service to present a law that states what he had done is illegal, which the police had failed to do. The officer investigating Siraj's case had then claimed that the rights of President Yameen and General Shiyam had been compromised due to the statements.
Highlighting that President Abdulla Yameen is a candidate vying for Presidency in the Sunday election, the officer had stated that Siraj posed a threat to national security.
…
https://raajje.mv/en/news/41108
https://www.aljazeera.com/news/2018/09/maldives-votes-high-stakes-election-test-democracy-180923042346776.html
https://www.bbc.com/news/world-asia-45592375
https://abcnews.go.com/International/wireStory/latest-arrests-maldives-elections-eve-raid-58019415
https://www.ndtv.com/world-news/police-raid-maldives-opposition-headquarter-ahead-of-vote-1920709
https://www.lebanontourism.org/timeline-of-political-events-leading-up-to-maldives-election/
https://www.hrw.org/news/2018/09/19/maldives-election-rigging-feared
https://www.ouest-france.fr/monde/maldives/maldives-abdulla-yameen-president-autoritaire-d-un-pays-de-carte-postale-5981815 (FRANCAIS)
https://www.lejdd.fr/international/asie/les-maldives-leurs-plages-et-leur-autocrate-islamiste-3762434 (FRANCAIS)
https://www.rts.ch/info/monde/9863730-les-maldives-votent-a-une-election-presidentielle-controversee.html (FRANCAIS)
Tagged: Maldives