September 14, 2018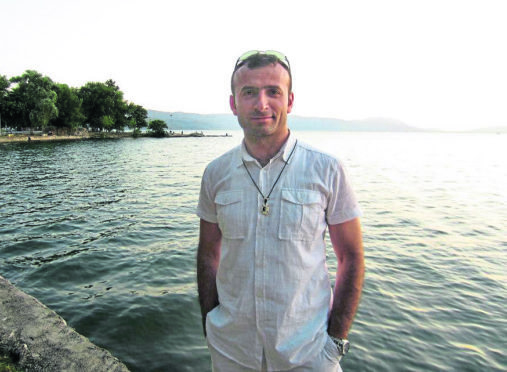 On July 4th, 2018, Hanifi Barış (signatory of the Peace Petition, 11st of January, 2016, lawyer and academic) reported to Bakırköy Police station in Istanbul, responding to a request that he give a statement about his social media accounts. He was arrested that day, and charged with "posting items of criminal content" on his social media accounts. The alleged criminal behaviour for which Hanifi Barış was arrested amounts to sharing news articles from Turkish and international media sources, including websites such as The Guardian and Foreign Policy, to which he did not add any of his own commentary. On the 23rd of July, a judge for Istanbul's High Criminal Court accepted the indictment against Hanifi and re-affirmed his pre-trial detention. He has been held since then, at least part of that time in solitary confinement.
Hanifi Barış's colleagues from the Centre for Citizenship, Civil Society and Rule of Law, Aberdeen/Scotland, where he has done his PhD,  have joined with human rights organisations, and Hanifi Barış's Turkish colleagues, many of them signatories of the Academics for Peace Declaration, "We will not be party to this crime!" to protest his unjust detention. They have circulated a petition demanding his immediate release, which has received almost 5,000 signatures.
His case has drawn international scrutiny. Human rights defenders such as Scholars at Risk, Frontline Defenders, Index on Censorship have reported on his arrest and pending trial.
One of his colleagues was quoted by the Index on Censorship describing Hanifi Barış as "the kind of scholar who could find common ground with academics from almost any perspective: always good-natured, cheerful and unfailingly kind to everyone he interacted with."
Hanifi Barış's first hearing is scheduled for September 18th at the Çağlayan Courthouse. International observers are invited to monitor this hearing, with the hope that he will be immediately released and cleared of these unfounded accusations.
Please spread our word #FreeHanifi #HanifiyeÖzgürlük, follow @freehanifi on the social media and keep following his first trial where we demand his immediate release!
Academics for Peace, Turkey and elsewhere
For legal details of the ongoing Academics4Peace trials:
 https://afp.hypotheses.org/ and https://solidarite-up.org/
Social Media:
@barisakademik
https://barisicinakademisyenler.net/
fb: barisakademik
https://www.change.org/p/turkish-government-we-demand-the-immediate-release-of-university-of-aberdeen-lawyer-dr-hanifi-bari%C5%9F (SIGN THE URGENT PETITION!)
https://anfenglishmobile.com/human-rights/academics-for-peace-trials-continue-29571
http://www.endangeredscholarsworldwide.net/single-post/2018/08/30/Rights-violations-against-Academics-for-Peace
Tagged: Academics for Peace, Scotland, Turkey, UK