August 28, 2018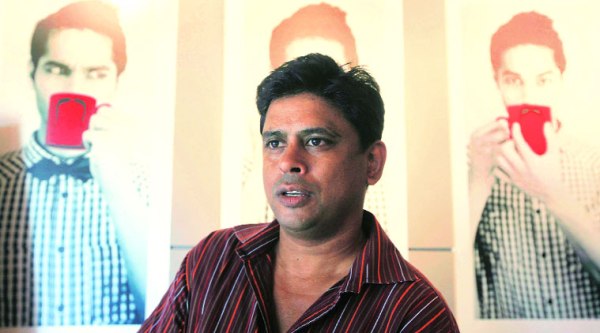 ALERT! ALERT! State Repression ALERT!
Just received a message that the Pune cops are simultaneously raiding Arun Ferreira and Susan Abrahams-Vernon Gonsalves residences.
Arrests likely as cops extend Bhima Koregaon charade..
Please share widely. And media friends, please cover this!
Human Rights Defender Sudha Bharadwaj has been arrested from her home after it was raided and she has been taken to Surajkund police station. This is part of a larger trend of the state cracking down on activists across the country. Since 6 am today, activists across 5 states (Goa, Telengana, Maharashtra, Jharkhand and Delhi) have had their homes raided, personal belongings confiscated, they have been interrogated and some have been arrested. Along with Sudha Bharadwaj, Gautam Navlakha, Varavara Rao, Vernon Gonsalves have also been arrested.
Sudha Bharadwaj (now at Surajkand Police station) will be taken to Sector 12 CJM court shortly!
Delhi and Haryana friends, ALL of are you requested to reach Sector 12 CJM court Haryana in huge numbers!
Stand in solidarity against state repression on activists and lawyers!
(Free all 5 Bhima Koregaon arrestees Facebook, 28/8/18)
Goutham Navalkha, Adv Sudha Bharadwaj residences in Delhi,
An Activist Stan Swamy residence in Ranchi
Adv. Arun Ferreira, Adv Susan Abraham and Vernon Gonsalves residencies in Mumbai
Varavara Rao, Kranthi Tekula, Prof. k Satyanarayana (EFLU), K V Kurmanath residencies in Hyderabad are in raid by Pune police.
Arun Ferreira got arrested (Unofficially confirmed by Venkanna Mallikanti)
Democratic Students' Union Condemns this raids. And letter claimed to be recovered from Rona Wilson is vexatious. It was written by State to suppress the dissent across India which is smouldering against Hidutva State and it's anti people policies.
Arunank Latha
State Gen. Secretary.
(Facebook, 29/8/18)
https://thewire.in/rights/police-take-sudha-bharadwaj-into-custody-raid-homes-of-lawyers-activists-across-cities
https://www.bbc.com/news/world-asia-india-45328323
https://timesofindia.indiatimes.com/india/bhima-koregaon-violence-police-conducts-searches-at-residences-of-activists-across-india/articleshow/65575460.cms
https://www.nationalheraldindia.com/india/bhima-koregaon-clash-pune-police-raid-arrest-activists-across-the-country
https://scroll.in/latest/892223/bjp-governments-resort-to-repressive-methods-to-suppress-all-voices-of-dissent-ex-jharkhand-cm
https://www.outlookindia.com/website/story/police-raid-homes-of-human-rights-activists-lawyers-in-several-cities/315654
https://www.indiatoday.in/india/story/amnesty-international-maharashtra-police-bhima-koregaon-1325387-2018-08-28
https://sabrangindia.in/article/raids-against-activists-across-india-voices-dissent-being-crushed-impunity
https://scroll.in/article/892218/bhima-koregaon-violence-why-the-pune-police-has-detained-at-least-four-human-rights-activists
https://www.livelaw.in/activist-lawyer-sudha-bharadwaj-arrested/
http://www.india.com/news/bhima-koregaon-violence-case-five-prominent-activists-arrested-in-raids-across-country-3260897/
https://barandbench.com/sudha-bharadwaj-taken-into-custody-activists-across-the-country-raided-by-police/
https://www.huffingtonpost.in/2018/08/28/police-raid-homes-of-human-rights-lawyers-activists-across-the-country_a_23510684/
https://www.deccanherald.com/national/outrage-over-multi-city-raids-689817.html
https://www.outlookindia.com/website/story/left-parties-demand-immediate-release-of-rights-activists/315682
http://www.newindianexpress.com/nation/2018/aug/28/bhima-koregaon-violence-multi-city-raids-at-residences-of-activists-with-suspected-maoist-links-1863988.html
https://scroll.in/latest/892159/police-raids-reported-on-homes-of-human-rights-activists-in-mumbai-ranchi-and-hyderabad
http://theleaflet.in/when-human-rights-lawyers-activists-are-arrested-who-will-remain-to-defend-the-defenceless/
https://thekashmirwalla.com/2018/08/watch-gautam-navlakha-other-activists-arrested-by-police/
https://www.newsx.com/national/pm-modi-police-raids-5-states-bhima-koregaon-violence-updates
https://scroll.in/latest/892213/as-close-to-a-declaration-of-an-emergency-as-we-will-ever-get-arundhati-roy-reacts-to-raids
https://www.thehindu.com/news/national/pune-police-raid-activists-homes-across-four-states/article24799729.ece
https://www.nagpurtoday.in/bhima-koregaon-violence-pune-police-raids-on-homes-of-human-rights-activists-in-mumbai-ranchi-and-hyderabad/08281127
https://www.indiatoday.in/india/story/police-raid-maoist-plot-narendra-modi-1325153-2018-08-28
https://www.firstpost.com/india/bhima-koregaon-probe-live-updates-wont-be-cowed-down-says-stan-swamy-after-raid-at-his-ranchi-home-5061541.html
https://www.firstpost.com/india/bhima-koregaon-probe-live-updates-human-rights-activist-sudha-bharadwaj-picked-up-from-her-delhi-residence-5061541.html
https://thewire.in/rights/police-take-sudha-bharadwaj-into-custody-raid-homes-of-lawyers-activists-across-cities
https://www.dailyo.in/politics/bhima-koregaon-probe-death-threats-to-pm-fake-political-narrative-sinister-plots-by-maoists/story/1/24769.html
https://www.mid-day.com/articles/lawyer-arun-ferreira-the-government-is-muzzling-peoples-movement-in-the-country/19505164
https://scroll.in/latest/892260/group-of-activists-release-statement-condemning-police-raids-call-it-centres-ploy-to-win-elections
https://docs.google.com/forms/d/e/1FAIpQLSdcqYRenW6NDMXkWMTo5zCjsW45ALeWu-CVKb0JDYyFc-xvKg/viewform (SIGN THE URGENT PETITION!)
https://www.news18.com/news/india/who-are-the-five-activists-arrested-by-pune-police-over-bhima-koregaon-violence-1859839.html
https://www.deccanherald.com/national/twitterverse-react-bhima-689848.html
https://www.news18.com/news/politics/raids-a-brazen-attack-on-democratic-rights-reminiscent-of-infamous-emergency-left-parties-1859847.html
https://www.news18.com/news/india/who-are-the-five-activists-arrested-by-pune-police-over-bhima-koregaon-violence-1859839.html
https://www.news18.com/news/india/fascist-fangs-bared-coup-against-constitution-outrage-over-arrests-of-activists-1859711.html
https://www.thehindu.com/news/national/activists-intellectuals-condemn-arrests-of-varavara-rao-navlakha-gonsalves-bhardwaj/article24801635.ece
https://www.deccanherald.com/national/2-letters-maoists-plans-689880.html
https://www.business-standard.com/article/pti-stories/crackdown-disturbing-threatens-core-human-rights-amnesty-oxfam-118082801035_1.html
https://www.newsclick.in/we-stand-solidarity-all-those-who-speak-our-fellow-citizens-rights
https://www.firstpost.com/india/bhima-koregaon-probe-live-updates-sudha-bharadwajs-daughter-says-raid-team-didnt-have-search-warrant-5061541.html
https://www.timesnownews.com/india/article/rahul-gandhi-maoists-sympathisers-maoists-crackdown-pune-police-bhima-koregaon-violence-ngo-rashtriya-swayamsevak-sangh-rss-varavara-rao-arun-ferreira/276515
http://thegoaspotlight.com/gim-professor-anand-teltumbdes-house-raided-in-nation-wide-raids-and-arrest-of-activists/
https://www.thequint.com/explainers/uapa-provisions-terrorist-organisation-membership-activists
https://www.livelaw.in/sudha-bhardwaj-not-to-be-taken-out-of-her-home-till-magistrate-decides-on-transit-remand-punjab-haryana-hc/
https://timesofindia.indiatimes.com/city/thane/knock-on-ferreiras-door-came-at-6am-arrest-9-hours-later/articleshow/65585938.cms
https://www.thehindu.com/news/cities/mumbai/police-ploy-to-gain-more-time-gonsalves-wife/article24804356.ece
https://www.indiatoday.in/india/story/police-asked-for-access-to-sudha-s-email-ids-social-media-profiles-daughter-anu-bharadwaj-1325959-2018-08-29
https://www.aljazeera.com/news/2018/08/india-outrage-activists-arrested-alleged-maoist-links-180828150524677.html
https://punemirror.indiatimes.com/pune/others/it-is-a-conspiracy-to-divert-attention/articleshow/65585479.cms
https://www.scmp.com/news/asia/south-asia/article/2161761/arrest-critics-india-shows-modi-wants-jail-all-activists-indias
http://www.asianage.com/india/all-india/290818/crackdown-threatens-core-human-rights.html
https://barandbench.com/bhima-koregaon-arrests-true-authoritarian-character-modi-government-exposed-sitaram-yechury/
https://timesofindia.indiatimes.com/india/bhima-koregaon-violence-activists-arrested/liveblog/65587048.cms
https://theprint.in/opinion/arun-ferreiras-arrest-shows-govt-will-now-prop-up-fictitious-enemies-before-2019/107434/
https://www.outlookindia.com/website/story/arrests-of-5-activists-to-be-challenged-in-supreme-court-today/315688
https://www.thehindu.com/news/national/raids-on-activists-gonsalves-ferreira-and-rao-to-be-produced-before-sessions-court/article24807066.ece
https://scroll.in/article/655295/after-almost-five-years-in-jail-alleged-maoist-leader-is-found-innocent
The Trial of Arun Ferreira: A political activist writes about the oppressive life in an Indian jail
https://hindi.firstpost.com/india/who-are-the-five-activists-arrested-by-pune-police-over-bhima-koregaon-violence-varavara-rao-sudha-bharadwaj-vernon-gonsalves-arun-ferreira-gautam-navlakha-ta-139708.html (HINDI)
https://www.bbc.com/tamil/india-45332900 (TAMIL)
https://teles-relay.com/violence-bhima-koregaon-les-flics-menent-des-raids-dans-plusieurs-villes-video/ (FRANCAIS)
https://www.prensa-latina.cu/index.php?o=rn&id=205827&SEO=arrestan-en-la-india-a-varios-activistas-de-derechos-humanos (ESPANOL)
N.B. Arun Ferreira represents detained lawyer Surendra Gadling who, along with Vernon Gonsalves, are members of the Indian Association of People's Lawyers (IAPL).
UPDATE 28/8/18 re Sudha Bharadwaj
Sudha Bharadwaj is presently being held in a Toyota Innova stationed on the dark road outside the house of the CJM in sector 15A, Faridabad. The roads in the area are v dark and dimly lit. the Pune Police and Surajkund Police were called into the house of the Ld CJM. After some persuasion the counsels representing Sudha Bhardwaj were also allowed into the CJM house. Adv Vrinda Grover was first asked to make her submissions in the driveway of the house itself. After addressing the CJM briefly, she requested the CJM to permit her to make her full submissions in a proper manner as the driveway was dark and it was impossible to show any documents. The CJM then invited all the counsels to wait inside the house. Adv Vrinda Grover further informed the ld CJM that some applications need to be presented. The CJM stated that he was informed that the Hon'ble Chandigarh HIgh Court had passed an order in the case of Sudha Bharadwaj. The CJM has yet to hear the counsels on behalf of Sudha Bharadwaj both on facts and on Law. The CJM has gone to the residence of the district judge for advice on the matter. It is midnight and the counsels are waiting at the residence of the CJM while Sudha Bharadwaj is being detained in a vehicle on the road.
As per the Chandigarh HC order " till then the detenu Sudha Bharadwaj shall be kept in the same place I.e her home at Badarpur border in the State of Haryana from where she was arrested under the supervision of police station Surajkund" however presently at 12 midnight she is being kept in a car on the drive way"
"After all the tense situation and being kept in the vehicle in a shady spot for so long, Sudha is finally brought inside and she is now sitting [at her home] with the lawyers", according to one observer.
Join us large tomorrow i.e. 29th Aug. in protest demonstration at Ambedkar Statue, Liberty Circle Hyderabad. At 11am. Against arrest and raids on rights activists, advocates and Writers.
(Facebook)
COMMITTEE FOR THE RELEASE OF POLITICAL PRISONERS
185/3, FOURTH FLOOR, ZAKIR NAGAR, NEW DELHI-110025
28 August, 2018
STRONGLY CONDEMN THE ARRESTS OF CRPP EXECUTIVE MEMBER VERNON GONSALVES, ADVOCATE SUDHA BHARADWAJ, ARUN FERREIRA, GAUTAM NAVLAKHA, VARAVARA RAO, AND KRANTI TELUKA BY THE MAHARASHTRA POLICE, AND THE RAIDS CONDUCTED AT THE HOMES OF FATHER STAN SWAMY, ANALA, KUMARANTH, ANAND TELTUMBDE AND PROF. SATYANARAYANA OTHERS.
In yet another brazen act to stifle dissent, the Maharashtra Police have arrested Vernon Gonsalves, who is an Executive Member of the CRPP, and well known activists and lawyers Advocate Sudha Bharadwaj, Gautam Navlakha, Arun Ferreira, revolutionary poet Varavara Rao, and Kranti Teluka. Raids were also conducted across Goa, Jharkhand, Delhi, and Telangana in the houses of Anand Teltumbde, Father Stan Swamy, Anala, Kumaranth, Prof. Satyanarayana and many others. Right at the time when the terror plots by the rightwing Sanatan Sanstha is emerging, the bogey of assassination plot on the Prime Minister is re-invoked and these arrests and raids are carried out. More importantly, the 90 day period of judicial custody for the five activists arrested in the month of June 2018 is just about to end and the charge sheet is yet to be filed. At this time, when the police narratives are falling apart, these arrests reveal the desperation of the Maharashtra police to shut down all criticism by arrested more activists.
Today's action by the Pune police reeks not just of diversionary tactics, but also a ploy to extend the custody of Professor Shoma Sen, Advocate Surendra Gadling, Mahesh Raut, Sudhir Dhawale, and Rona Wilson. While those who unleashed violence on Dalits in Bhima Koregaon are roaming free, Dalit and adivasi intellectuals and Human Rights Activists who have stood by them are being targeted by the state. These arrests and raids are a blatant attempt at stifling dissenting voices revealing a sinister, premeditated and politically motivated effort to malign the arrested and discredit them through branding instead of evidence. It is crucial to note that this effort at using the full might of the law is revealed in the sections of the IPC and UAPA used against the arrested. These include IPC 153A – promoting enmity between different groups of people, 505 – statements conducing public mischief, 117 – abetting commission of offence, 120B – criminal conspiracy; under UAPA 13 – unlawful activities, 16 – terrorist acts, 17 – raising funds for terrorist acts, 18 – conspiracy, 18B – recruiting persons for terrorist act, 20 – member of terrorist gang or organisation, 38 – membership of terrorist organisation, 39 – support to terrorist organisation, 40 – raising funds for terrorist organisations. The intention of the police becomes amply clear when we note that each of the arrested persons are well regarded human rights activists who have publicly worked for the rights of dalits, adivasis, minority communities, women's rights, workers' rights and spoken and written extensively about the policies of the state. Moreover, all of the persons targeted by the state have been steadfast and resolute in their stands for decades. These charges, none of which stand up in front of slightest of scrutiny, is meant merely to incapacitate and silence these voices by sending them to custody for extended periods of time.
The raid at the homes of Susan Abraham and Arun Ferreira and the eventual arrests of Ferreira and Vernon Gonsalves patently reveals the effort to scuttle possibility of establishing a case for the release of the five arrested in connection with Bhima Koregaon in June. Now, with the arrests of the lawyers fighting the case, the Maharashtra police are making all efforts to ensure that all those who stand with the spirit of democracy are denied all democratic rights. The efforts being made to scuttle the High Court stay on the transit remand of Gautam Navlakha and Sudha Bharadwaj is another instance where the upholders of law are willing to do anything to blatantly abuse and disregard the law. The efforts to illegally take Sudha Bharadwaj to Pune, despite the Punjab and Haryana High Court order putting a stay on the remand, clearly indicates the maliciousness of the police force. The gherao of an unprecedented number of police personnel during the arrest of Varavara Rao and the ransacking of his home is another such instance of police brutality. The search of Anand Teltumbde's residence during his absence is patently illegal and raising concerns about the extent to which the police will go to clamp down and spread fear among people. The extended interrogation of Father Stan Swamy in Ranchi, Jharkhand, and Prof. Satyanarayana in Hyderabad while keeping them confined to their residence since early morning and denying any legal assistance is another such instance of police highhandedness.
The order for the raid and arrests, coming from Swargate Police Station in Pune, is motivated to foist false cases on democratic rights activists through fabrications and strong-arm tactics. The callous disregard for the rule of law and the fundamental rights of people by the institutions of the state reveals a stark image of a fascist Indian State. CRPP strongly condemns these raids and arrests and demands the immediate and unconditional release of all arrested in connection with the Bhima Koregaon case. Committee for the Release of Political Prisoners demands an end to all such 'operations' by the Maharashtra police, stands in solidarity with all such voices of democracy and is determined to fight this vicious assault on all those who dare to speak out against the violence of the state.
SAR GEELANI (President)
AMIT BHATTACHARYYA (Secretary General)
SUJATO BHADRA (Vice President)
SUKHENDU BHATTACHARJEE (Vice President)
MN RAVUNNI (Vice President)
P. KOYA (Vice President)
MALEM (Vice President)
HANYBABU MT (Media Secretary).
(Facebook, 28/8/18)
Media and all friends, in Mumbai, please note tomorrow:
28th August 2018: PRESS ANNOUNCEMENT / INVITE
JOINT PRESS CONFERENCE BY –
(1) PEOPLE'S UNION FOR CIVIL LIBERTIES (PUCL) – MAHARASHTRA,
(2) COMMITTEE FOR PROTECTION OF DEMOCRATIC RIGHTS (CPDR),
(3) WOMEN AGAINST SEXUAL VIOLENCE AND STATE REPRESSION (WSS),
(4) FORUM AGAINST OPPRESSION OF WOMEN,
(5) LABIA – A QUEER FEMINIST LBT COLLECTIVE,
(6) AWAAZ-E-NISWAAN,
(7) BEBAAK COLLECTIVE,
(8) AKSHARA WOMEN'S RESOURCE CENTRE
(9) POLICE REFORMS WATCH,
(10) AMBEDKAR PERIYAR PHULE STUDY CIRCLE (APPSC) – IIT BOMBAY
(11) NEW TRADE UNION INITIATIVE (NTUI)
(12) BHARAT BACHAO ANDOLAN
(13) CITIZENS FOR JUSTICE AND PEACE (CJP)
(14) PEOPLE'S COMMISSION ON SHRINKING DEMOCRATIC SPACES (PCSDS)
(15) HUMAN RIGHTS DEFENDERS ALERT (HRDA) – INDIA
(16) INDIAN CHRISTIAN WOMEN'S MOVEMENT, MUMBAI CHAPTER
(17) SATYASHODHAK, MUMBAI
(18) JAGRUT KAMGAR MANCH (JKM)
(19) MAJLIS
(19) ADVOCATE SURENDRA GADLING DEFENCE COMMITTEE
(20) INDIAN SOCIAL ACTION FORUM (INSAF)
(21) CAUSE LAWYERS ALLIANCE
(22) NATIONAL ALLIANCE OF PEOPLE'S MOVEMENTS (NAPM)
(23) LAWYERS COLLECTIVE
(24) NIVARA HAKK SURAKSHA SAMITI & OTHERS
CONDEMNING THE ARRESTS OF PROMINENT HUMAN RIGHTS ACTIVISTS FOLLOWING SIMULTANEOUS MULTI-CITY RAIDS BY POLICE ON 28TH AUGUST 2018.
Dear friends,
On 28th August 2018, simultaneous raids were conducted by Police on the premises of prominent human rights and civil liberties activists and intellectuals – Advocate Sudha Bharadwaj (National Secretary, PUCL) in Faridabad, Father Stan Swamy in Jharkhand, Senior Writer and Poet Varavara Rao, his two daughters – Anala and Pavana, 'The Hindu' journalist KV Kumaranath, English and Foreign Languages University (EFLU) Professor Satyanarayana, 'Namaste Telangana' journalist Kranthi Tekula – all in Hyderabad, Anand Teltumbe (General Secretary, CPDR) in Goa, Gautam Navlakha (founder member, PUDR) in Delhi, Arun Ferreira, Writer Vernon Gonsalves and Advocate Susan Abraham in Mumbai, and several of them have been arrested on false and fabricated charges under the draconian UAPA law.
WE the aforesaid civil society organisations/ groups/ collectives, are jointly convening an urgent Press Conference to condemn the appalling state actions of reprisals against noted human rights activists and intellectuals, which are clearly politically motivated and an attempt to stifle voices of dissent. The unjustified raids on and arrests of the above public spirited individuals who have tirelessly worked for the cause of the poor and marginalized sections of society, are nothing but an attack on Indian democracy and an attempt to undermine the democratic fabric of our society.
Date : Wednesday, 29 August 2018
Time : 4 p.m. onwards
Venue : Mumbai Press Club, Mahapalika Marg, Azad Maidan, Fort, Mumbai – 400 001
We request you to attend and / or depute a reporter to cover this event.
With Regards,
All of the Joint Organisers
https://www.facebook.com/events/242349376621184/
http://www.freepressjournal.in/mumbai/mumbai-press-club-to-convene-meet/1344763