August 13, 2018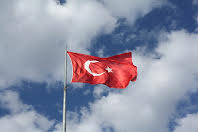 Turkey is facing a crackdown on its lawyers, with 1,539 prosecuted between 2016-18 and 103 sentenced to lengthy prison terms.
A report from The Arrested Lawyers Initiative states that there has been a relentless campaign against lawyers across the country.
In 77 of Turkey's 81 provinces, lawyers have been detained and arrested on trumped-up charges as part of criminal investigations orchestrated by the political authorities and conducted by provincial public prosecutors, the report argues.
As of today, 1,539 lawyers have been prosecuted and 580 have been arrested. So far, 103 lawyers have been sentenced to long imprisonment by the first instance courts under article 3141 of the Turkish Penal Code.
Last month, Aberdeen University graduate Dr Hanifi Bariş was arrested in Istanbul. He was charged with "posting items of criminal content" on his Facebook and Twitter accounts.
Mr Bariş graduated from Aberdeen University's Centre of Citizenship, Civil Society and Rule of Law with a PhD in 2017.
He moved to Turkey to be with his family but now faces a four-year prison term for speaking out against President Recep Erdoğan, who recently conferred sweeping new powers on himself.
Mr Bariş, who practised law in Turkey for several years, uploaded articles denouncing the president at the end of June.
https://www.scottishlegal.com/article/turkey-more-than-a-hundred-lawyers-given-long-term-prison-sentences-in-crackdown-by-erdoan
https://www.change.org/p/turkish-government-we-demand-the-immediate-release-of-university-of-aberdeen-lawyer-dr-hanifi-bari%C5%9F (SIGN THE URGENT PETITION!)