June 29, 2018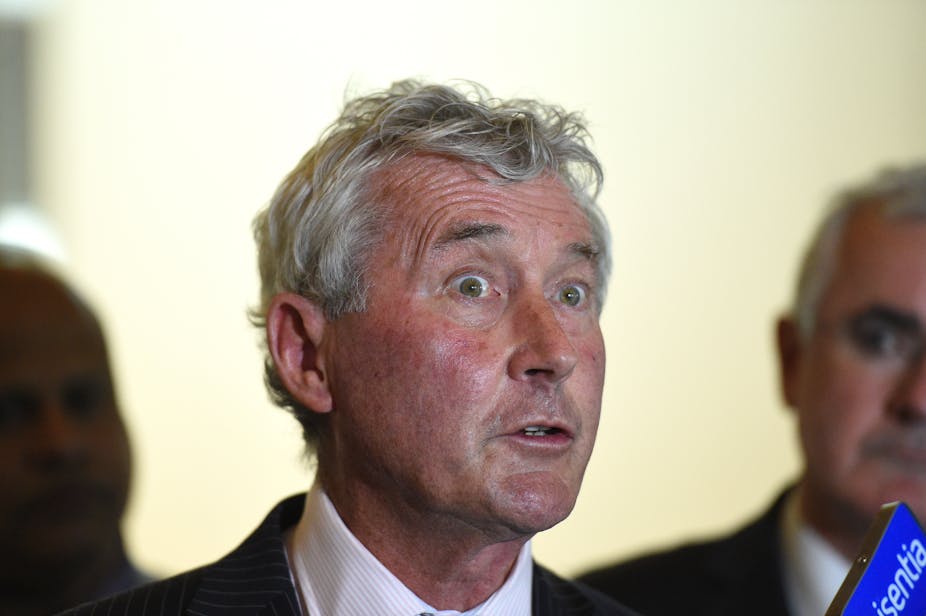 The Commonwealth Director of Public Prosecutions, Sarah McNaughton SC, recently filed criminal charges against Canberra lawyer Bernard Collaery and his client, a former officer of the Australian Secret Intelligence Service (ASIS).
The Intelligence Services Act 2001 prevents the identification of his client, who is referred to publicly only as Witness K. Collaery is a former Attorney-General of the ACT. Witness K is reported to be the former head of technical operations for ASIS.
The charges are based on Article 39 of the Intelligence Services Act, which criminalises the unauthorised disclosure of certain information about ASIS. The maximum prison term for this alleged offence is two years. The first directions hearing will occur on July 25 in the ACT Magistrates Court, where Collaery has had a long and distinguished career as an advocate. He is now a defendant in his own court.
…
https://theconversation.com/lawyer-and-witness-face-charges-under-spy-laws-raising-questions-of-openness-and-accountability-99143
https://www.smh.com.au/politics/federal/top-lawyers-jump-to-the-defence-of-former-australian-spy-witness-k-20180629-p4zojl.html
https://www.smh.com.au/politics/federal/prosecution-of-witness-k-and-his-lawyer-is-a-disgraceful-act-of-revenge-20180701-p4zou5.html
https://newsroom.unsw.edu.au/news/business-law/whistleblower-lawyer-and-witness-face-charges-deeper-secrets-are-stake
https://www.theguardian.com/world/2018/jun/28/timor-leste-bugging-whistleblower-faces-criminal-charges-mp-says
https://en.wikipedia.org/wiki/Bernard_Collaery
http://www.lavanguardia.com/politica/20180628/45460996811/exagente-acusado-de-conspiracion-en-caso-de-espionaje-de-australia-a-timor.html (ESPANOL)
https://www.noticiasaominuto.com/mundo/1037963/ex-agente-e-advogado-acusados-de-conspiracao-na-australia (PORTUGUES)
http://hk.on.cc/int/bkn/cnt/news/20180629/bknint-20180629140247054-0629_17011_001.html (CHINESE)