June 26, 2018
After international outcry, appeal court found Noura Hussein guilty of manslaughter and handed down a five-year sentence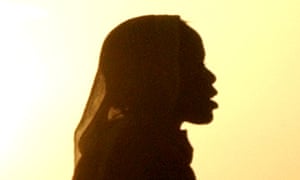 A young Sudanese woman facing execution for killing her husband as he tried to rape her has had her death sentence quashed.
Lawyers for 19-year-old Noura Hussein announced the news on Tuesday afternoon and said the verdict for premeditated murder had also been quashed.
The appeal court in Khartoum has found her guilty of manslaughter and has sentenced her to five years in prison.
As Hussein was told of the news, celebration broke out in the prison in Omdurman, as the women inmates began ululating.
Her supporters, who organised a petition on her behalf, said they were "elated" by the decision. Hussein, who was forced to marry at 16, had been sentenced to death by hanging. Hussein became the focus of a global campaign with a series of petitions in her support reaching a million signatures.
…
Activists said Hussein's legal team had been harassed by authorities. Her lawyers were stopped from holding a press conference by state security last week.
Judy Gitau, a human rights lawyer for activist group Equality Now, in Nairobi, said: "We are very pleased that Noura has won the court appeal against her death sentence, and we celebrate it as a positive step for both her, and women and girls generally in Sudan. However, sentencing her to five years in prison and a fine for defending herself against her rapist is still not acceptable and we are looking at next steps to support her."
Last week, Hussein's lead attorney, Adil Mohamed Al-Imam, was barred from holding a news conference.
…
https://www.theguardian.com/global-development/2018/jun/26/death-sentence-quashed-for-teenager-who-killed-rapist-husband-in-sudan
https://www.nanopress.it/mondo/2018/06/27/noura-hussein-annullata-la-pena-di-morte-per-la-sposa-bambina-che-aveva-ucciso-il-marito-stupratore/211112/ (ITALIANO)
https://www.nrc.nl/nieuws/2018/06/27/niet-de-doodstraf-maar-wel-vijf-jaar-cel-voor-noura-hussein-a1608217 (NEDERLANDS)
Tagged: Sudan