June 21, 2018
The İstanbul 35th High Criminal Court on Thursday ruled to continue the pretrial detention of Amnesty International's honorary Turkey chair, Taner Kılıç, at the fourth hearing of the trial of 11 human rights activists.
Some of the activists, who were taken into police custody on July 5, 2017 during a meeting on Büyükada, one of İstanbul's Princes' Islands, have been accused of membership in a terrorist organization, while others are charged with aiding a terrorist organization without membership in it.
The pro-government media depicted the Büyükada meeting as a follow-up to a failed coup on July 15, 2016. President Recep Tayyip Erdoğan reiterated these claims a few days after the detention of the activists.
The 11 activists were released by the İstanbul 35th High Criminal Court in February; however, upon an objection by the prosecutor, the İstanbul 36th High Criminal Court ordered the arrest of Kılıç due to his alleged links to the Gülen movement.
Kılıç attended the fourth hearing by videoconference from İzmir's Şakran Prison, where he is being held.
…
https://stockholmcf.org/turkish-court-rules-to-continue-pre-trial-detention-of-amnestys-taner-kilic/
https://www.amnesty.org/en/latest/news/2018/06/turkey-court-defies-logic-as-amnesty-turkey-chair-kept-in-jail/
https://turkeypurge.com/amnestys-taner-kilic-remains-in-prison-istanbul-court-rules
http://www.dw.com/en/turkish-court-rules-to-keep-amnesty-official-in-jail-on-terrorism-charges/a-44341440
https://www.reuters.com/article/us-turkey-security/turkish-court-rules-to-keep-amnesty-official-in-jail-amnesty-idUSKBN1JH2SO
https://www.kuna.net.kw/ArticleDetails.aspx?id=2733603&language=en
https://en.wikipedia.org/wiki/Taner_K%C4%B1l%C4%B1%C3%A7
http://www.dw.com/tr/b%C3%BCy%C3%BCkada-davas%C4%B1-taner-k%C4%B1l%C4%B1%C3%A7a-tahliye-yok/a-44340148 (TURKCE)
https://www.evrensel.net/haber/355369/buyukada-davasinda-taner-kilicin-tutukluluguna-devam-karari-verildi (TURKCE)
https://fr.wikipedia.org/wiki/Taner_Kili%C3%A7 (FRANCAIS)
http://www.deutschlandfunk.de/tuerkei-amnesty-ehrenvorsitzender-kilic-bleibt-in-haft.2932.de.html?drn:news_id=895592 (DEUTSCH)
https://www.laregione.ch/estero/estero/1304539/il-presidente-di-amnesty-international-rimane-in-prigione (ITALIANO)
https://www.amnesty.it/appelli/turchia-liberare-difensori-dei-diritti-umani/ (ITALIANO)
https://www1.folha.uol.com.br/mundo/2018/06/na-turquia-terroristas-sao-todos-os-que-discordam-do-atual-governo.shtml (PORTUGUES)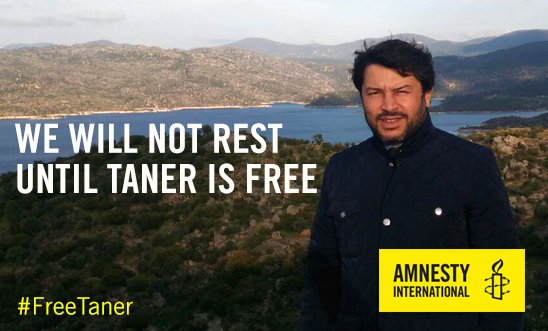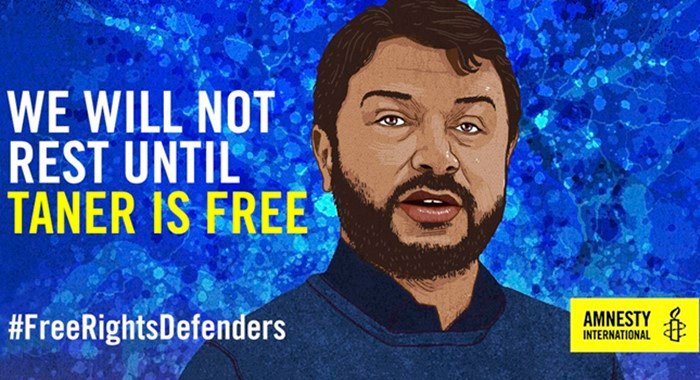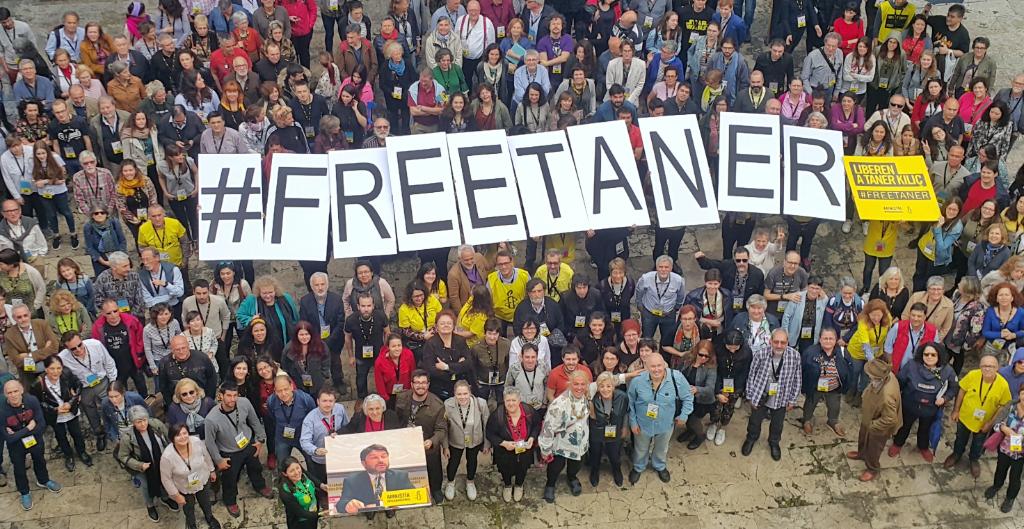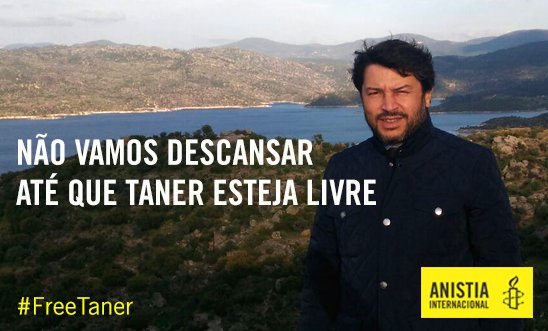 Tagged: Amnesty International, Day of the Endangered Lawyer, Turkey