June 22, 2018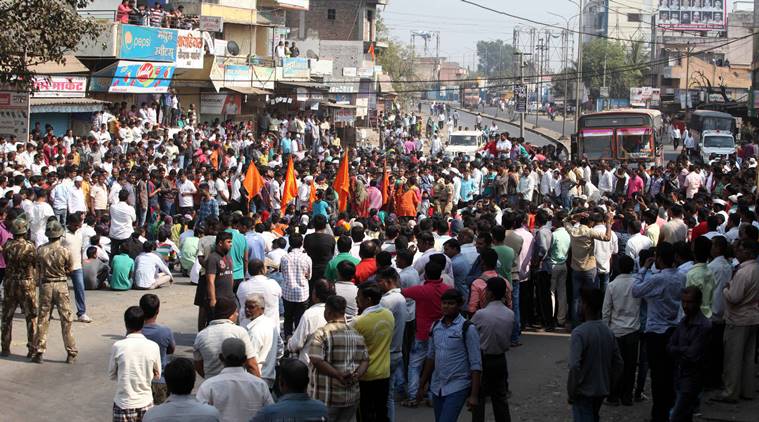 A special court in Shivajinagar has sent the four activists, arrested over alleged links with the banned CPI-Maoist and for allegedly playing a role in "providing Maoist funds for Elgaar Parishad", to magisterial custody remand (MCR) till July 4. A police team, led by Assistant Commissioner of Police Shivaji Pawar, produced Rona Wilson from Delhi, Sudhir Dhawale from Mumbai, Nagpur University professor Shoma Sen and former Prime Minister Rural Development fellow Mahesh Raut from Nagpur before the court on Thursday.
The four accused were arrested, along with Nagpur-based lawyer Surendra Gadling, on June 4. The Parishad was held at Shaniwarwada in Pune on December 31, 2017, to mark the 200th anniversary of the Battle of Bhima Koregaon, on January 1.
Police did not seek further extension of the suspects' custody but have reserved their right to seek custody later. Gadling had complained of cardiac problems and had been admitted to a hospital for a few days, following which the court again remanded him in police custody till June 25.
…
Case over Elgaar Parishad: Four activists held for 'Maoist links' remanded in magisterial custody
https://timesofindia.indiatimes.com/city/pune/koregaon-bhima-clashes-judicial-custody-for-four-held-with-maoist-links/articleshow/64688164.cms
https://www.oneindia.com/india/bhima-koregaon-violence-case-accused-sent-judicial-custody-till-july-4th-2719997.html
https://www.nyoooz.com/news/pune/1143573/koregaon-bhima-clashes-judicial-custody-for-four/
http://www.livelaw.in/attacking-public-spirited-lawyers-now-a-trend-iapl-condemns-arrest-of-advocate-vanchinathan-for-anti-sterlite-movement/
https://www.firstpost.com/politics/bjp-mps-claim-of-maoist-presence-in-tamil-nadu-points-to-disturbing-pattern-of-branding-dissenters-as-naxals-4573171.html
https://www.ndtv.com/tamil-nadu-news/union-minister-pon-radhakrishan-sees-maoist-hand-in-tamil-nadu-protests-1871840
Today 22nd June 2018, Madras High Court Advocates protest condemning the arrest of Advocates Surendra Gadling, Murugan and Vanchinathan
(IAPL – Indian Association of People's Lawyers Facebook, 22/6/18)
Tagged: India