May 12, 2018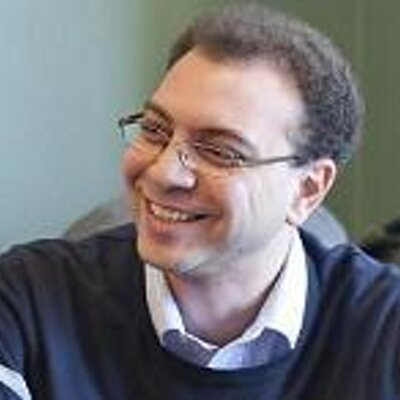 Egyptian police on Friday detained an activist after she posted a video on social media criticising the government for failing to protect women against sexual harassment and over worsening living conditions, Amnesty International said.
The rights group said the arrest of Amal Fathy, a member of the now banned April 6 youth movement which played a role in 2011 mass protests that forced President Hosni Mubarak out of office, was a "new low in Egypt's crackdown on freedom of expression".
Egyptian police could not immediately be reached for comment, but a security source said Fathy had been detained over a complaint that she had insulted the Egyptian state through an offensive social media posting.
Human rights groups have repeatedly criticised Egypt's human rights situation, saying conditions in the country have continued to deteriorate under President Abdel Fattah al-Sisi, who came to power in 2013 after the army overthrew Islamist President Mohamed Morsi following protests against his rule.
…
Amnesty said Fathy was detained from her home at 2:30 A.M. on Friday, together with her husband, Mohamed Lotfy — a human rights lawyer, and were taken to a police station in Maadi in southern Cairo.
Lotfy was freed some three hours later but Fathy was kept in custody to allow a prosecutor to examine her case.
…
https://www.firstpost.com/world/activist-held-after-posting-video-critical-of-egyptian-govt-amnesty-international-4466351.html
https://www.amnesty.org/en/latest/news/2018/05/egyptactivist-arrested-for-facebook-video-on-sexual-harassment/
http://www.omct.org/human-rights-defenders/urgent-interventions/egypt/2018/05/d24858/
https://edition.cnn.com/2018/05/11/middleeast/egypt-amal-fathy-activist-detained/index.html
https://www.indexoncensorship.org/2018/05/index-on-censorship-calls-on-egypt-to-release-amal-fathy/
https://www.reuters.com/article/us-egypt-rights/activist-held-after-posting-video-critical-of-egyptian-government-amnesty-international-idUSKBN1IC2KZ
https://www.frontlinedefenders.org/en/case/prosecution-and-detention-amal-fathy
https://www.frontlinedefenders.org/en/case/case-history-mohamed-lotfy
http://www.wtva.com/content/national/482437962.html?ref=962
https://www.amnesty.fr/liberte-d-expression/actualites/fathi (FRANCAIS)
https://www.challenges.fr/monde/une-egyptienne-arretee-pour-une-video-critiquant-le-gouvernement_586724 (FRANCAIS)
https://www.ilfattoquotidiano.it/premium/articoli/il-cairo-arresti-e-perquisizioni-contro-un-legale-dei-regeni/ (ITALIANO)