April 26, 2018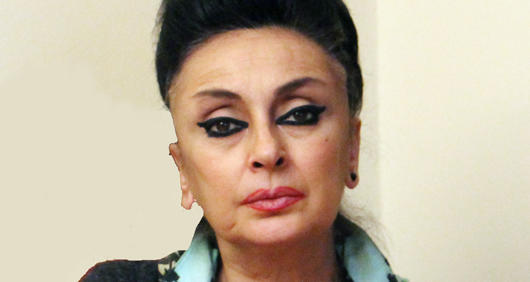 Last year, the Van Women's Association in Turkey was about to sign a contract with the European Union for a project on preventing violence against women—one that would have catered for up to 8,000 women in 92 villages over a three-year period. Instead, the organization was closed down.
"There is now a huge gap in the provision of advice and support to survivors of rape and sexual abuse. It really breaks my heart," says Zozan Özgökçe, the founder of the NGO, which helped raise children's awareness of sexual abuse and provided training in leadership and financial literacy for women.
The Van Women's Association is one of many NGOs that have been targeted in the crackdown that followed the failed coup of July 2016. Under the country's state of emergency, more than 1,300 Turkish NGOs have been permanently closed down over unspecified links to "terrorist" groups.
It's not just women's organizations that are under fire.Also under attack are organizations that once carried out vital work supporting LGBTI communities, displaced people, children and many other marginalized groups.
A new report by Amnesty International published today reveals how an escalating assault on human rights defenders has devastated the lives of hundreds of thousands of people in Turkey, curtailed the vital work of organizations and left swaths of Turkish society in a state of constant fear.
…
The crackdown on dissent has had an inevitably damaging effect on freedom of expression. Lawyer and human rights defender Eren Keskin, who is facing 140 separate criminal charges, said: "I try to express my views freely but I am also acutely aware of thinking twice before speaking or writing."
…
http://time.com/5254444/how-women-activists-in-turkey-keep-fighting-in-a-climate-of-fear/
https://www.amnesty.org/en/latest/news/2018/04/how-women-activists-in-turkey-keep-fighting-in-a-climate-of-fear/
https://www.neweurope.eu/article/amnesty-says-turkish-gov-suffocating-civil-society-through-deliberate-climate-of-fear/
https://www.amnesty.org.uk/press-releases/turkey-government-crackdown-has-created-suffocating-climate-fear
https://turkeypurge.com/purge-in-numbers-2
https://www.icj.org/rule-of-law-facing-global-assault-remains-crucial-for-protecting-the-vulnerable/
https://en.wikipedia.org/wiki/Eren_Keskin
http://www.diken.com.tr/af-orgutunun-turkiye-raporu-insan-haklari-icin-sesini-yukselten-agir-bedel-oduyor/ (TURKCE)
https://www.amnesty.fr/presse/les-militants-en-turquie-dfendre-les-droits-humain (FRANCAIS)
https://fr.wikipedia.org/wiki/Eren_Keskin (FRANCAIS)
http://www.lavanguardia.com/politica/20180426/443006579588/ai-denuncia-que-turquia-ha-clausurado-1300-ong-bajo-el-estado-de-emergencia.html (ESPANOL)
https://www.nzz.ch/international/eine-warnung-fuer-kritiker-vor-den-wahlen-in-der-tuerkei-ld.1380992 (DEUTSCH)
http://www.capital.gr/diethni/3288344/diethnis-amnistia-sunexizomeni-kai-klimakoumeni-i-katastoli-stin-tourkia (GREEK)
https://noticias.uol.com.br/ultimas-noticias/efe/2018/04/25/ai-denuncia-que-turquia-fechou-1300-ongs-sob-estado-de-emergencia.htm (PORTUGUES)