February 13, 2018
What led to the assault was a minor argument that started when Vijay Shankar Singh, entering the Kalika restaurant in Uttar Pradesh's Allahabad with his friends, brushed against the law student Dilip Saroj, who was sitting on the stairs outside.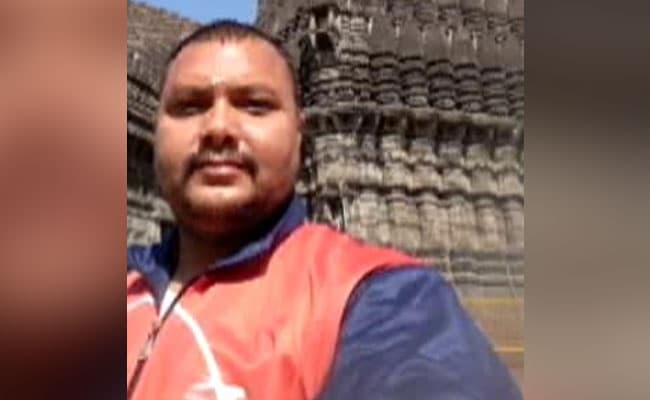 Three days after a 26-year-old man was beaten to death at a restaurant in Uttar Pradesh's Allahabad, a horrific assault caught on mobile phone camera by a witness, the main accused is yet to be arrested. Vijay Shankar Singh, an Indian Railways employee missing since the killing, is linked to a politician and strongman, according to the police.
Chief Minister Adityanath has announced Rs. 20 lakh compensation for the family of Dilip Saroj, the law student who died after being beaten with a hockey stick, an iron road and bricks on Friday night. The mobile phone video taken by a passerby outside the restaurant has captured a part of the assault, after which Dilip is seen lying on the road, unconscious.
Vijay Shankar Singh, seen in a red jacket, keeps hitting the lifeless Dilip.
…
https://www.ndtv.com/india-news/man-wanted-for-allahabad-law-students-murder-has-political-links-police-1811969
https://www.deccanchronicle.com/nation/current-affairs/120218/protests-allahabad-university-law-student-murder-bus-set-ablaze-dilip.html
https://thewire.in/223530/opposition-parties-hit-bjps-politics-hatred-dalit-students-murder-allahabad/
http://www.livelaw.in/26-year-old-law-student-beaten-death-allahabad/
https://www.ndtv.com/india-news/students-killing-in-allahabad-sparks-uproar-in-up-legislative-council-1811905
https://www.ndtv.com/india-news/students-killing-in-allahabad-sparks-uproar-in-up-legislative-council-1811905
https://www.ndtv.com/india-news/vijay-shankar-singh-wanted-for-allahabad-law-students-murder-arrested-1812536
http://www.newindianexpress.com/nation/2018/feb/14/prime-accused-in-dalit-law-student-dileep-saroj-murder-arrested-in-uttar-pradesh-1773165.html
http://www.newindianexpress.com/nation/2018/feb/14/murder-of-dalit-law-student-dileep-saroj-three-accused-arrested-in-allahabad-1772923.html
https://www.nationalheraldindia.com/opinion/hate-killed-dilip-saroj-horrifically-in-allahabad
Tagged: India