January 19, 2018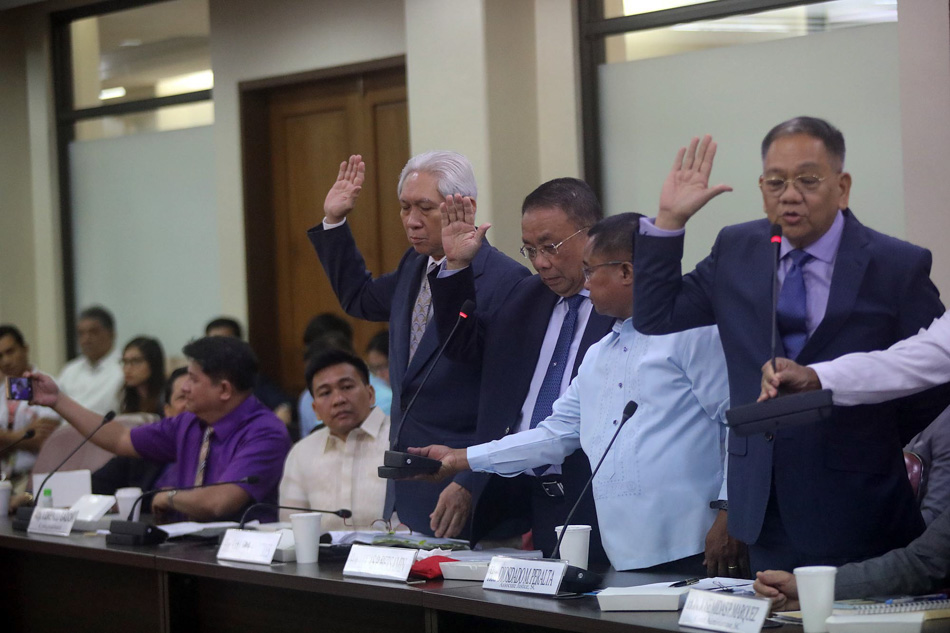 The camp of Chief Justice Maria Lourdes Sereno on Friday said the testimonies of her colleagues in the Supreme Court do not constitute impeachable offenses as they are merely complaints or disagreements with the top magistrate.
Lawyer Jojo Lacanilao said some of the justices who appeared before the House justice panel are out to destroy Sereno after she was appointed Chief Justice at age 52.
"This is a problem on the independence of the Supreme Court because they have gone to Congress and lay themselves out and in fact they did not appear well," Lacanilao, who represents Sereno in the impeachment complaint, said in an ANC interview.
"The mystique, the mystery of being a Supreme Court justice is gone because some of these justices have already come out and showed that they're weak and they have personal grudges and they cannot overcome these issues with the Chief Justice."
He added that whatever the justices would say against the Chief Justice "will have no moment in terms of the impeachment case."
…
http://news.abs-cbn.com/news/01/19/18/justices-showed-weakness-personal-grudges-vs-sereno-lawyer
http://www.sunstar.com.ph/cebu/opinion/2018/01/18/seares-cj-serenos-psychiatric-record-584605
https://www.rappler.com/nation/193698-sereno-impeachment-house-hearing-justices-psychiatrist
https://www.rappler.com/nation/193144-sereno-smear-campaign-2018
https://en.wikipedia.org/wiki/Maria_Lourdes_Sereno
Tagged: The Philippines