November 26, 2017
I am writing this from Istanbul, where I am attending a terrorism trial in court as an observer. The trial is that of the chair and director of Amnesty International Turkey. Some readers may know that I am also part the global movement, and am the executive director of Amnesty India. My colleagues Idil Aser and Taner Kilic are part of a group of people standing trial on charges of being members of a terrorist organisation.
Idil was given bail a few weeks earlier and I met her outside the court, but Taner is still in prison in Izmir, which is around 500 kilometres from Istanbul. He joined the trial by video link. He has been in jail since June.
The activists were charged after a workshop on digital security that was held in a hotel. The government claims, absurdly, that this was a secret meeting that was organised to spy and participate in a coup. Two foreign nationals, a German and a Swede, are also on trial in the matter but out on bail. The case is thin on substance and the main accusation against Taner is that he had downloaded an app on his phone.
This app, called Bylock, is used for encrypted communication, like WhatsApp. The Turkish government claims that Bylock was used by supporters to communicate secretly before a coup attempt last year. The claim about Taner is without foundation. Amnesty conducted two forensic examinations of Taner's phone, including one by the international technology firm SecureWorks, and found zero trace of the ByLock app on the phone. This was confirmed by an expert in the court hearing at which I was present at and I'll give some more details about that.
…
http://www.firstpost.com/world/taner-kilic-terrorism-trial-indian-government-must-help-tackle-turkeys-suppression-of-human-rights-activists-4228091.html
http://www.deccanchronicle.com/opinion/op-ed/261117/the-case-of-disappearing-human-rights.html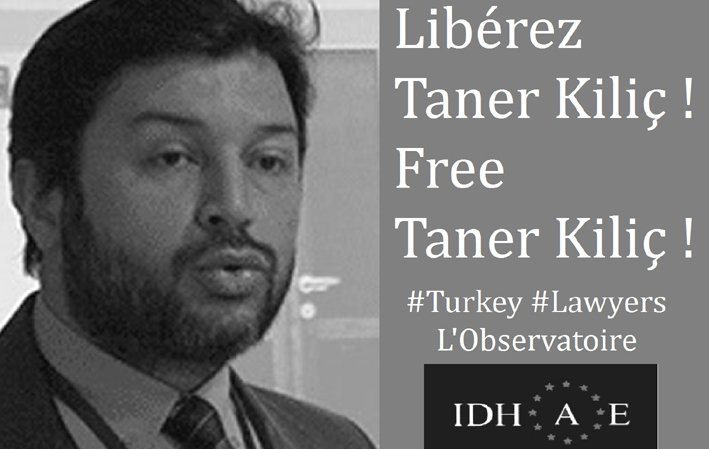 Tagged: Amnesty International, India, Turkey