November 18, 2017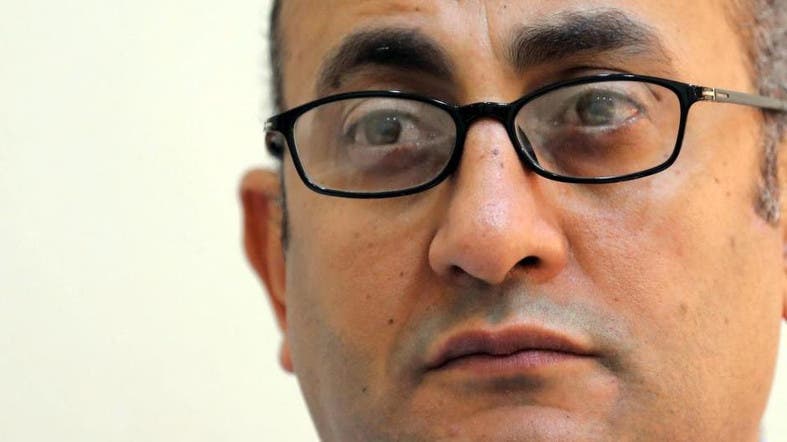 Egyptian human rights and labor lawyer Khaled Ali is so far the only candidate to announce that he will challenge a likely bid by President Abdel Fattah el-Sisi in next year's presidential elections.
Early life
Fierce opposition lawyer
He established the Egyptian Center for Economic and Social Rights in 2009 and formerly served as its executive director. In 2010, he won a case against an executive who exploited the rights of his workers.
…
http://english.alarabiya.net/en/features/2017/11/18/From-cafe-worker-to-lawyer-who-is-Egyptian-presidential-runner-Khalid-Ali-.html
https://www.al-monitor.com/pulse/originals/2017/11/khaled-ali-candidate-presidential-elections-2018-egypt.html
http://english.ahram.org.eg/NewsContent/1/64/281194/Egypt/Politics-/Egypt-court-adjourns-rights-lawyer-Khaled-Alis-app.aspx
http://thehill.com/opinion/international/359202-the-dangers-of-egypts-status-quo
http://www.dailymail.co.uk/wires/afp/article-5062415/Egypt-court-upholds-5-year-jail-term-icon-revolution.html
https://egyptianstreets.com/2017/11/06/rights-lawyer-khaled-ali-starts-planning-the-2018-presidential-election-campaign/
https://www.reuters.com/article/us-egypt-politics/egyptian-rights-lawyer-says-hell-run-for-president-in-2018-idUSKBN1D6249?il=0
http://www.egyptindependent.com/rights-lawyer-khaled-ali-announces-intention-to-run-for-president/
http://www.euronews.com/2017/11/06/egyptian-opposition-lawyer-to-bid-for-presidency
https://dailynewsegypt.com/2017/11/07/well-known-rights-lawyer-presents-presidential-programme-ahead-upcoming-elections/
http://www.newsbug.info/news/world/rights-lawyer-to-run-against-el-sissi-in-egypt-s/article_f3722dea-e6c8-5c16-9703-6f2b9177b8fb.html
https://www.middleeastmonitor.com/20171122-egypts-april-6-movement-backs-rights-lawyer-in-2018-presidential-elections/
https://egyptianstreets.com/2017/11/29/former-prime-minister-ahmed-shafiq-intends-to-run-for-the-2018-presidential-elections-reuters/
Tagged: Egypt