October 13, 2017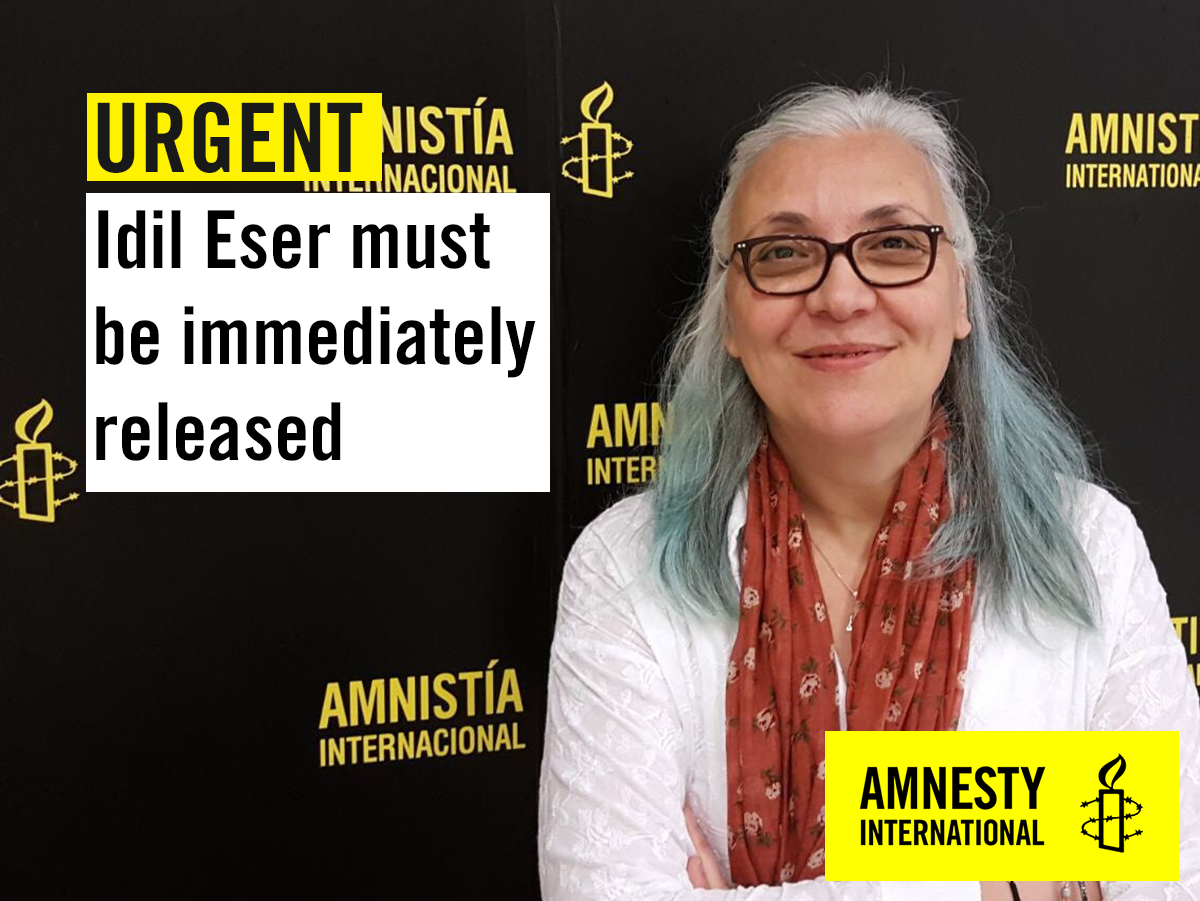 Imagine if you threw a party and no one showed up.
For İdil Eser, Director of Amnesty International in Turkey, there is no danger of that tomorrow, 14 October, as thousands of people are expected to gather to celebrate her birthday.
Only one person will be missing: İdil herself.
Instead of taking part in one of the more than 200 birthday parties that are taking place in 27 countries, İdil will be spending her birthday in the highest security section of Turkey's highest security prison.
She was arrested, alongside nine other human rights defenders, on terrorism charges just over 100 days ago. On October 4, in an alarming development, a Turkish prosecutor filed an indictment calling for jail terms of up to 15 years for the group – known as the 'Istanbul 10' – and for Amnesty International's Turkey Chair, Taner Kiliç, was arrested a month earlier on similar ridiculous charges.
For more than two months after her arrest, Idil (who immediate family) was not allowed personal visitors. Despite the avalanche of birthday cards and messages sent to Amnesty International by well-wishers, she is still not allowed to receive mail.
…
https://www.amnesty.org/en/latest/news/2017/10/birthday-behind-bars-in-turkeys-highest-security-prison/
https://www.amnesty.org/en/latest/news/2017/10/party-with-idil/
http://gearsofbiz.com/turkish-prosecutor-seeks-15-year-jail-sentence-for-rights-activists-agency/124620
https://www.amnesty.org.uk/update-istanbul-10
https://www.evrensel.net/haber/335254/af-orgutu-isvecte-idil-eseriin-yas-gununu-kutladi (TURKCE)
http://www.cumhuriyet.com.tr/haber/turkiye/844861/iyi_ki_dogdun_idil.html (TURKCE)
https://www.es.amnesty.org/en-que-estamos/blog/historia/articulo/carta-de-idil-eser-desde-prision-en-turquia/ (ESPANOL)
http://lepersoneeladignita.corriere.it/2017/10/14/amaro-compleanno-in-carcere-per-la-direttrice-di-amnesty-international-turchia/ (ITALIANO)
https://www.sydsvenskan.se/2017-10-14/att-forsvara-manskliga-rattigheter-ar-inte-ett-brott (SWEDISH)
Tagged: Amnesty International, Turkey