October 11, 2017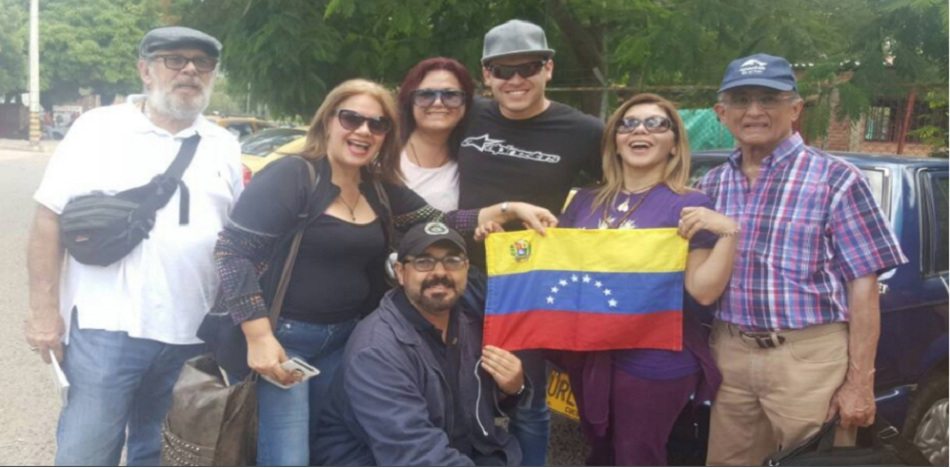 The five Venezuelan judges living under the protection of the Chilean embassy in Caracas escaped to the United States through Colombia, Chilean officials announced.
The judges, persecuted by the regime of dictator Nicolás Maduro, reportedly decided to leave the safety of the embassy in order to form a Supreme Court of Justice in exile.
"The Chilean government reports that on October 9 of this year, the Venezuelan citizens to whom our country granted political asylum, left the residence of the Ambassador of our country in Caracas," the Chilean Foreign Ministry said in a statement.
Sources close to the judges said they escaped to Colombia by crossing the border city of Cúcuta and from there traveled to Washington, D.C. to meet with members of the Organization of American States (OAS) and other Venezuelan exiles.
…
https://panampost.com/sabrina-martin/2017/10/11/persecuted-venezuelan-judges-flee-to-us-to-serve-as-supreme-court-in-exile/
https://venezuelanalysis.com/news/13438
https://www.voanews.com/a/venezuelan-opposition-courts-attention-with-event-at-oas/4069064.html
https://www.thecipherbrief.com/column_article/venezuelan-government-in-exile-sets-up-shop-in-d-c