September 15, 2017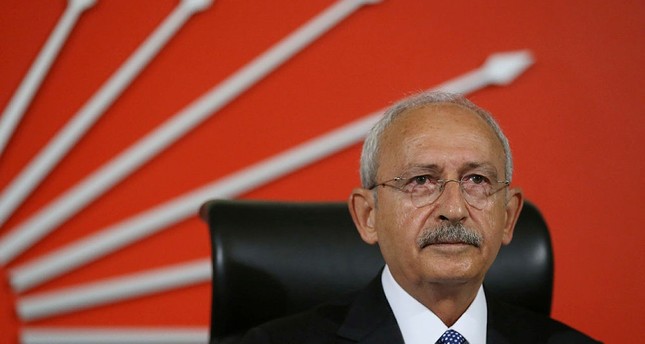 Main opposition Republican People's Party (CHP) leader Kemal Kılıçdaroğlu's lawyer Celal Çelik was detained on Friday in Ankara on charges of being a member of the Gülenist Terror Group (FETÖ). Çelik was apprehended in Ankara by an order of the Istanbul Prosecutor's Office and will later be brought to Istanbul.
Investigations have revealed that he was in close communication with Fatih Gürsul, a former adviser to Kılıçdaroğlu, in early 2014 when the case known as the National Intelligence Organization (MİT) trucks took place. Gürsul, who is in jail pending the conclusion of his trial on membership of FETÖ, was revealed to have been in communication with known FETÖ members in the U.S. via Bylock, an encrypted communication application for smartphones used almost exclusively by FETÖ members. Gürsul forwarded Kılıçdaroğlu's emails to his FETÖ superiors in the U.S. Gürsul, an academic at Istanbul University, was detained on Dec. 6, 2016 for FETÖ membership.
Gürsul is also accused of being in direct communication with senior FETÖ operative Süleyman Gürbüz, who is currently a fugitive.
…
https://www.dailysabah.com/politics/2017/09/15/chp-leader-kilicdaroglus-lawyer-detained-in-feto-probe
http://www.bursahayat.com.tr/haber/kilicdaroglu-nun-avukatina-feto-gozaltisi-106186.html (TURKCE)
http://www.aydin24haber.com/kilicdaroglunun-avukati-celikin-evinde-gozaltina-alindi-317810h.htm (TURKCE)
http://www.idhae.org/observatoire-fr-wews170915.htm (FRANCAIS)