September 6, 2017
Peter Allard is heir to a fortune in Canada.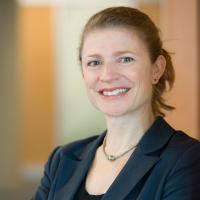 But instead of stashing in a bank or a hedge fund, Allard has decided to give much of it away.
Including $32 million to fund the law school at the University of British Columbia and to fund an $80,000 prize for international integrity.
The prize is awarded every two years — so far in 2013, 2015 and 2017.
This year's prize winner will be announced September 28 in Vancouver.
Pulitzer prize winning journalist Glenn Greenwald will give the keynote address.
So far, the prize has a bias in favor of anti-corruption fighters in the Third World.
In 2013, the finalists were Global Witness, which focuses on corruption in the Third World, an Afghan human rights activist, and the winner was an anti-corruption activist from India.
In 2015, the finalists were Indonesia Corruption Watch, a Russian anti-corruption activist, and the winners were two African anti-corruption investigative journalists.
This year, the finalists are the Brazilian Car Wash prosecution team, an Azerbaijani journalist and an Egyptian human rights worker.
…
https://www.corporatecrimereporter.com/news/200/peter-allard-prize-case-public-integrity/
Lawyer and Women's Rights Defender Azza Soliman is a finalist for the 2017 Allard Prize for International Integrity.
Soliman is a co-founder of the Center for Egyptian Women's Legal Assistance and has dedicated her life to fighting corruption and injustice faced by Egyptian women in both the private sphere and the judicial system.
She has worked to support women's access to justice by using progressive interpretations of religion to influence legislation and combat the monopoly and corruption of religious institutions.
On September 28th the dream team bringing down corruption in Brazil will be in Vancouver as finalists for the Allard Prize for International Integrity.
This Brazilian anti-corruption prosecution task force has worked to prosecute some of the most powerful Brazilian political leaders, including the popular former president, Luiz Inacio Lula da Silva, who was convicted of corruption and money laundering.
(Allard Prize For International Integrity Facebook)
Tagged: Allard Prize for International Integrity, Brazil, Canada, Egypt