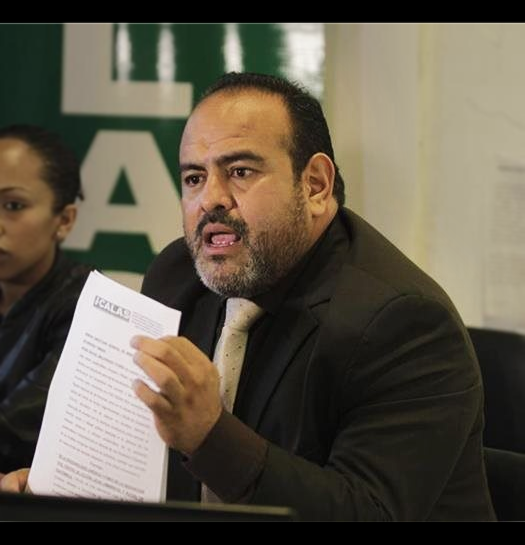 Pedro Rafael Maldonado Flores is a passionate and dedicated human rights lawyer. As the legal director of the Centre for Environmental, Social and Legal Action (CALAS), Rafael provides environment and water defenders with legal counsel to help them protect their rights to a healthy environment and freedom of expression, and defends their rights as Indigenous peoples.
But someone wants to stop Rafael's and CALAS' important work.
For several years, Rafael and his colleagues have been threatened and harassed outside their homes, at work, in public spaces, in newspaper articles and over social media.
• In April 2017 someone fired shots outside Rafael's house
• In November 2016 22 year-old staffer Jeremy Barrios was murdered in Guatemala City
• In 2008 Executive Director Dr Yuri Melini was shot several times and survived
Despite these threats and attacks, the Guatemalan government has not brought anyone to justice nor has it provided adequate protection for Rafael and his colleagues.
…
http://takeaction.amnesty.ca/ea-action/action?ea.client.id=1770&ea.campaign.id=70091
https://business-humanrights.org/en/entrevista-con-pedro-rafael-maldonado-flores-calas
https://www.frontlinedefenders.org/en/case/case-history-pedro-rafael-maldonado-flores
http://copredeh.gob.gt/comunicado/ (ESPANOL)
Tagged: Amnesty International, Guatemala