August 16, 2017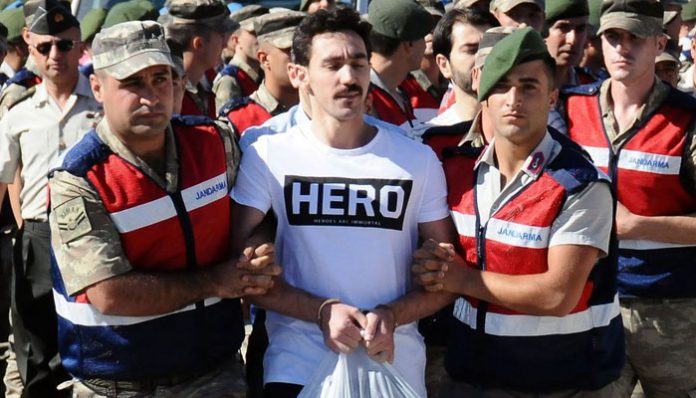 Deniz Akbulut, the lawyer for noncommissioned officer Gökhan Güçlü, one of the suspects on trial for an assassination attempt against President Recep Tayyip Erdoğan on the night of a failed coup last year, was detained as he was leaving the Muğla Courthouse after a hearing on Wednesday and arrested by a court as part of an investigation into halted intelligence agency trucks in 2014.
According to the HaberTürk daily, Akbulut was accused of being a "courier" between gendarmes who stopped Syria-bound National Intelligence Organization (MİT) trucks near Adana in 2014 and Hamza Ali Ece, an alleged imam of the Gülen movement, which is accused of being behind the failed coup. The movement strongly denies the accusations.
Akbulut was arrested by a court on Wednesday.
Akbulut's client Güçlü was a target of the pro-government media after he was thrown out of a courtroom in July for wearing a T-shirt bearing the word "hero."
Several people across Turkey have been detained, some of them arrested, for wearing hero T-shirts.
…
https://www.turkishminute.com/2017/08/16/coup-suspect-soldiers-lawyer-arrested-in-mit-trucks-case/
https://turkeypurge.com/lawyer-of-hero-coup-suspect-arrested