August 9, 2017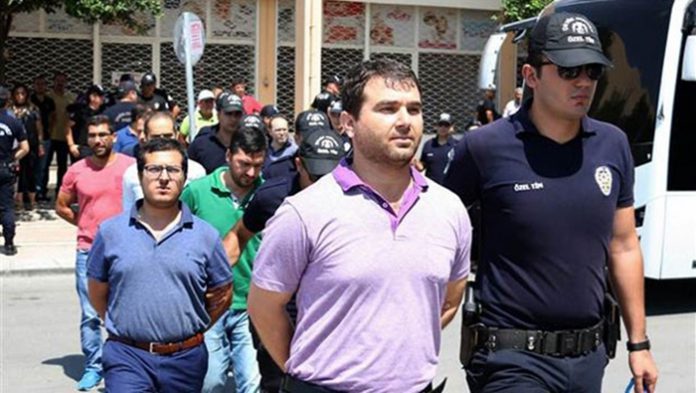 The Turkish Ministry of Justice has instructed high criminal court prosecutors to ban lawyers under investigation from defending suspects and convicts accused of terror offenses and plotting a coup attempt last summer, the Cumhuriyet daily reported on Wednesday.
According to the ministry instructions, lawyers who are being investigated and prosecuted for the same charges can be prohibited from doing their jobs for up to two years, the report said.
The ministry referred to the related articles of Code on Criminal Procedure (CMY) and said it is of great importance for the relevant authorities to take measures against the communication and exchange of instructions within organizations via defendants and to prevent the obfuscation of evidence.
In addition to terror and coup charges, offenses against the security of the state and the constitutional order are also mentioned in the ministry instructions, which said lawyers being investigated and prosecuted for these charges can be initially prohibited from defending their clients for one year. This period can twice be extended by six months and lawyers will not be allowed to visit their clients while they are banned from presenting a defense, the instructions said.
…
https://www.turkishminute.com/2017/08/09/turkish-govt-instructs-prosecutors-to-ban-lawyers-under-investigation-from-defending-suspects/
The Turkish Ministry of Justice Ordered The Prohibition of Opposing Lawyers