July 18, 2017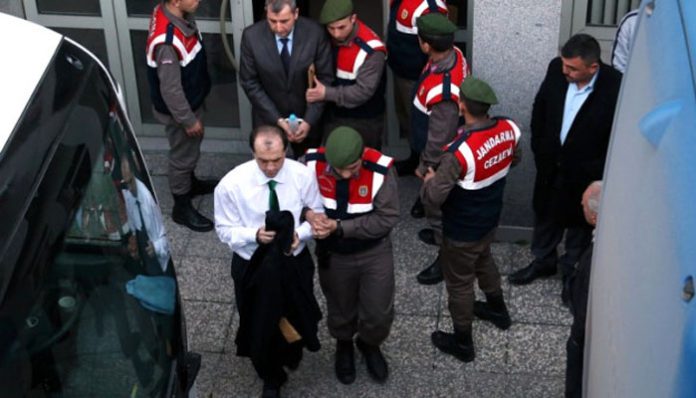 An Eskişehir court has handed down prison sentences varying between 45 months and 12 years to 13 lawyers on charges of membership in the faith-based Gülen movement, accused by the Turkish government of masterminding a failed coup attempt in July 2016, Turkey's state-run Anadolu news agency reported on Monday.
During the fourth hearing of the trial at the Eskişehir 2nd High Criminal Court, eight jailed lawyers were given a prison sentence of between 45 months and 12 years, while five other lawyers were given prison sentences of between 45 and 90 months. Three of the jailed lawyers were released considering time already served in jail.
The court decided to seize the property of one of the suspects who is at large in case he/she does not turn up in 15 days to give his/her testimony.
Turkey survived a military coup attempt on July 15 that killed 249 people and wounded more than a thousand others. Immediately after the putsch, the Justice and Development Party (AKP) government along with President Recep Tayyip Erdoğan pinned the blame on the Gülen movement.
…
https://www.turkishminute.com/2017/07/18/13-lawyers-given-prison-sentences-of-up-to-12-years-due-to-gulen-links/
https://realnoevremya.com/articles/1642-a-year-after-the-coup-attempt-2016-in-turkey
https://stockholmcf.org/hdps-demirtas-no-chance-of-fair-trial-in-turkey-under-erdogan/
[UPDATED NUMBERS] With the recent dismissal of 7,563 more public officials, the total number of those sacked is now 145,711. #Turkey
(Turkey Purge Facebook)
Tagged: Turkey