July 11, 2017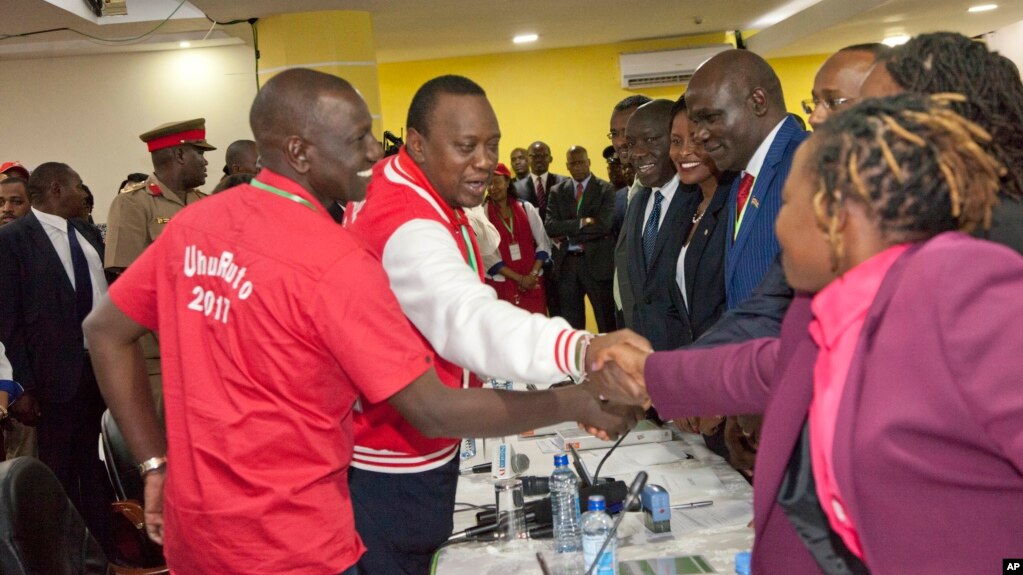 The Law Society of Kenya says attempts by politicians to undermine the judiciary could destabilize the country during elections next month. Candidates from the ruling Jubilee Coalition, including President Uhuru Kenyatta, have accused the courts of bias in favor of the opposition.
Law Society of Kenya President Isaac Okero says rhetoric against the courts must stop.
"They are being attacked on account of some decisions that have been made where they are sitting on a panel…. This can only undermine the integrity of the election process and the rule of law. It is only with strict adherence to the rule of law that we do not have a situation of anarchy. It is extremely important that all citizens protect the independence and the integrity of the institution," Okero said.
On Friday, the High Court ruled the Independent Electoral and Boundaries Commission must re-advertise the tender for the printing of the presidential ballot papers. The court said the process was marred with irregularities and a lack of public participation. The printing of the presidential papers was to start next week (July 18).
In late June, the electoral body lost another case brought by the main opposition coalition regarding the announcement of the presidential election results. The court ruled the results announced at the polling station level are final. The commission wanted the results to be centralized and announced at the national level.
The rulings angered the ruling Jubilee Party, which accuses the judiciary of working with the opposition and interfering with the work of the electoral body.
…
https://www.voanews.com/a/kenya-election-judiciary-rule-of-law/3937820.html
http://www.nation.co.ke/news/LSK-accuses-Uhuru–intimidating-Judiciary/1056-4008392-oygaat/index.html
https://www.bloomberg.com/news/articles/2017-07-10/kenyan-presidency-judiciary-tussle-over-courts-ballot-rulings
http://allafrica.com/stories/201707120179.html
Tagged: Kenya