July 2, 2017
Egyptian opposition politician Khaled Ali will face court today for 'violating public morals'. The charge stems from allegations that Mr Ali, a lawyer, raised his middle finger in public after a Cairo court upheldhis challenge to the government's transfer of two Red Sea islands.
A former presidential candidate, Ali is expected to run again in 2018. But because Egypt's electoral law disqualifies those sentenced for "crimes that undermine honour", a guilty verdict would undermine his chances.
Human rights activists have alleged that Ali's prosecution is politically motivated and part of a larger crackdown by President Abdel Fattah al-Sisi's administration on potential rivals. At least 35 other political activists from five opposition parties have already been arrested, several for the crime of 'misusing social media platforms' or posting political comments online.
Other opposition leaders, such as Hamdeen Sabahi, have called for competing opposition groups to unite against Sisi's government. But their ability to enact change will be limited by Cairo's restrictions on freedoms of political expression.
http://www.foreignbrief.com/daily-news/prominent-egyptian-opposition-figure-khaled-ali-trial-indecent-act
http://en.el-balad.com/2340554
http://www.egyptindependent.com/egypt-court-adjourns-khaled-ali-case/
https://dailynewsegypt.com/2017/07/03/court-postpones-khaled-ali-trial-24-july/
http://www.salon.com/2017/07/02/egypts-leader-faces-a-crisis-of-his-own-making-one-that-reveals-his-nations-dangerous-weakness/
http://www.aljazeera.com/indepth/features/2017/04/live-president-sisi-170403084015718.html
http://anhri.net/?p=187741&lang=en
http://anhri.net/?p=187723#038;lang=en (ARABIC)
https://www.fidh.org/fr/regions/maghreb-moyen-orient/egypte/vente-de-materiel-de-surveillance-par-amesys-a-l-egypte-l-impunite (FRANCAIS)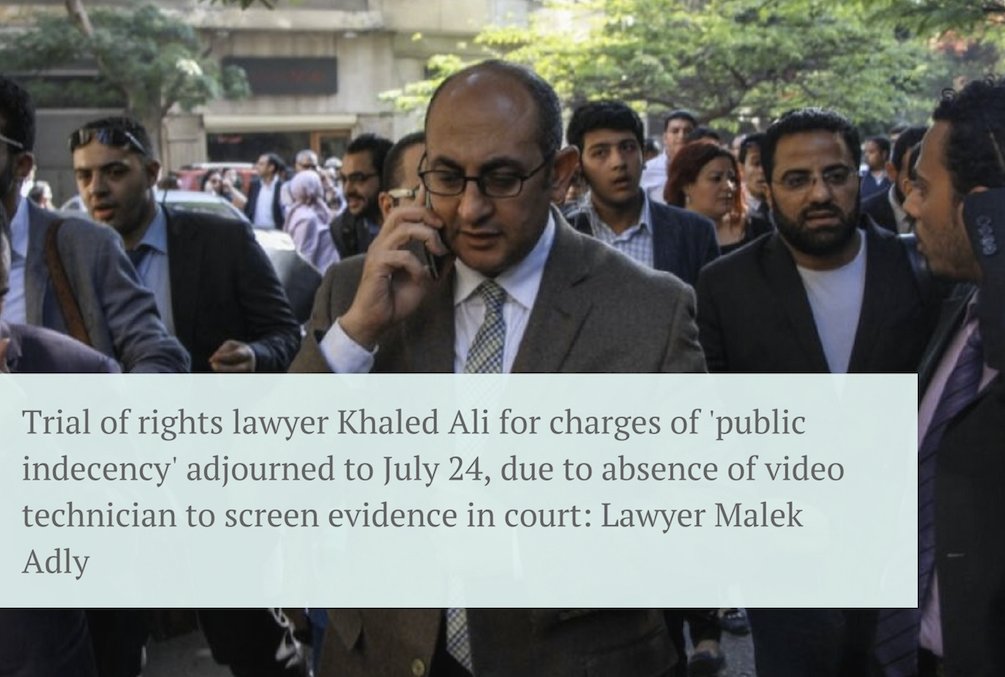 Tagged: Egypt