June 10, 2017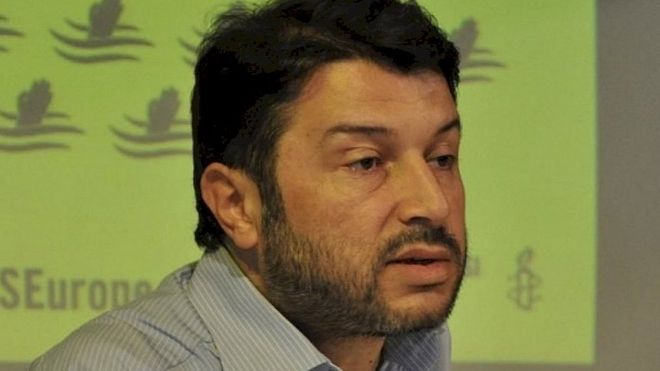 The head of Amnesty International in Turkey has been charged with membership of a terrorist organisation and remanded in custody pending trial, the group has said.
Taner Kilic was detained on Tuesday in the province of Izmir along with 22 other lawyers.
The arrests were part of a crackdown following last July's failed coup attempt.
Amnesty called the charges "a mockery of justice".
The human rights group's secretary general, Salil Shetty, demanded Mr Kilic's immediate release and said charges against him should be dropped.
"The charges… show just how arbitrary, just how sweeping, the Turkish government's frenzied pursuit of its perceived enemies and critics has become," he said.
…
http://www.bbc.com/news/world-europe-40236174
https://www.hrw.org/fr/news/2017/06/10/turquie-detention-injuste-du-president-de-la-section-turque-damnesty-international (FRANCAIS)
http://journalmetro.com/monde/1152982/turquie-taner-kilic-formellement-arrete/ (FRANCAIS)
http://www.lci.fr/international/turquie-le-responsable-d-amnesty-place-en-garde-a-vue-2054969.html (FRANCAIS)
http://www.redattoresociale.it/Notiziario/Articolo/537252/Turchia-Amnesty-chiede-il-rilascio-immediato-dell-avvocato-Taner-Kilic (ITALIANO)
Tagged: Turkey