May 22, 2017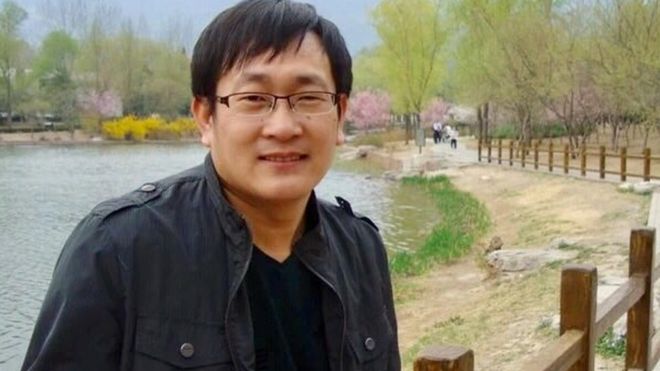 In August 2015 Wang Quanzhang was detained by the Chinese authorities.
In that he was not alone. The nationwide series of raids that summer saw more than 200 lawyers, legal assistants and human rights activists brought in for questioning.
But almost two years on, Mr Wang is the only lawyer from whom nothing has been heard at all.
"I don't know whether he's alive or dead," his wife Li Wenzu told me. "I have had no information at all. He has simply disappeared from the face of the earth. It is so scary, so brutal."
China's "709" crackdown as it's now known – a reference to 9 July, the date it began – is widely seen as a sign of a growing intolerance of dissent under President Xi Jinping.
Of the large number of people initially detained, around two dozen have been pursued as formal investigations. Over the past year or so those cases have gradually been reaching some kind of a conclusion.
Some of the accused have been given long jail terms, of up to seven and a half years, for the crime of subversion.
Others have been given suspended prison sentences or released on bail, but still remain under constant surveillance.
But of the lawyers arrested in that initial 2015 sweep, Mr Wang is unique. Apart from one brief written notification of his arrest, the family say he has disappeared into a black hole.
…
http://www.bbc.com/news/blogs-china-blog-39974953
http://www.theaustralian.com.au/news/world/xi-jinping-finds-new-role-for-maos-commissars/news-story/39ac9028eb2ea1b6877bee40afcee5e9?nk=6cccc47fd3d3cc1e185c148a8064a2da-1495423153
http://thediplomat.com/2017/05/how-china-wound-up-outside-the-international-human-rights-debate/
Tagged: China