May 16, 2017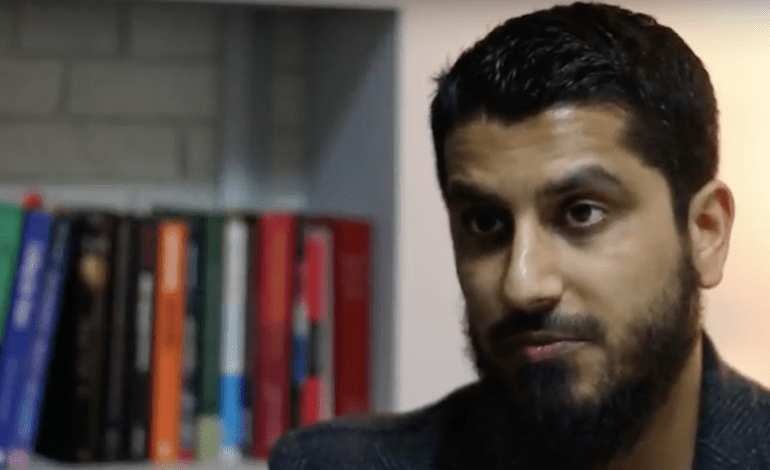 A lawyer and director of a UK-based human rights organisation was arrested under controversial counter-terrorism laws after refusing to give up the passwords to his laptop and phone. He did so to avoid revealing evidence about Western complicity in a torture case. He now faces imprisonment if he does not give up his passwords by Wednesday 17 May.
Business as usual at Heathrow
Muhammad Rabbani, international director of Cage, was stopped at Heathrow airport on 20 November 2016 on his way back from the Middle East. He had just secured instructions from his client over a legal case involving torture, which allegedly involves a Western government and UK ally. Cage has been working on the case for two years and he returned with testimony and other evidence that could implicate senior officials.
Rabbani was stopped under Schedule 7 of the UK Terrorism Act 2000. This is a broad power that allows officials at borders to question individuals, without need for reasonable cause, to determine if they are involved in terrorism.
This was the 20th time Rabbani had been stopped under Schedule 7. But this was the first time he had been forced to hand over the passwords to all his devices.
He had refused previously with no repercussions. On this occasion however, officials handed him a leaflet saying it was now compulsory to surrender passwords. Rabbani said he couldn't due to client confidentiality and they proceeded to arrest him.
…
https://www.thecanary.co/2017/05/16/a-lawyer-has-uncovered-the-true-intention-of-britains-most-draconian-law-video/
http://www.middleeasteye.net/news/cage-director-faces-jail-over-refusal-disclose-password-during-airport-interrogation-681177289
http://gizmodo.com/why-this-man-is-risking-jail-by-refusing-to-surrender-p-1795272517
Tagged: UK