May 12, 2017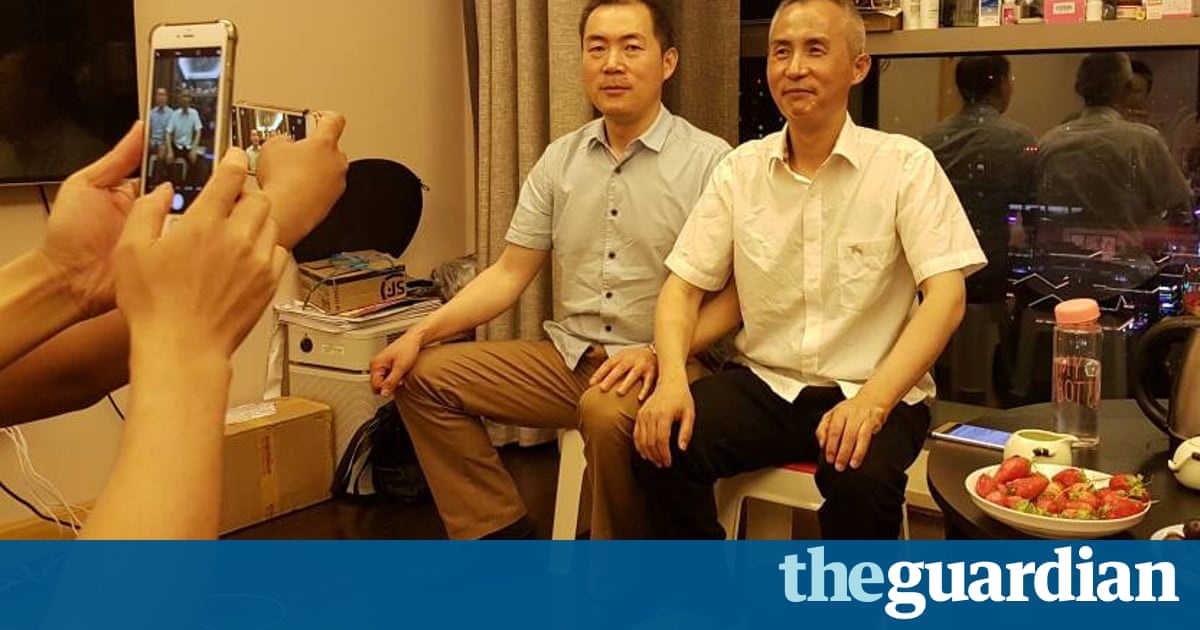 Chinese human rights lawyer Li Heping, who was released from detention and rejoined his family earlier this week, is still able to smile and remains optimistic despite enduring about 60 days in solitary confinement and years of ill-treatment in custody, according to his friends.
Li, 46, was sent home to rejoin his wife and daughter in Beijing on Tuesday after he was convicted of subversion of state power last month.
Li was handed down a three-year suspended prison sentence at a closed-door court hearing, but had already spent years in custody – more than 600 days in total –after he was detained in the sweeping "709 crackdown" on human rights lawyers that began in July 2015.
Some 300 human rights defenders were detained during the campaign.
Li gained prominence representing political dissidents in China, including the blind legal activist Chen Guangcheng, rights attorney Gao Zhisheng and members of the Falun Gong spiritual movement, which is banned on the mainland.
His sentence allowed for his release, but he will be unable to practise law in the near future.
Li, who is a Christian, weighed only 51kg after his release, his friends said.
He spent more than 10 days putting on weight before he returned home to his family, according to friends who met him this week.
"Li is gentle, strong and optimistic," said one friend, Li Fangping.
"He survived unspeakable cruelty in those 600-plus days, including having his wrists bound together with his ankles 24/7 for more than a month. Yet we don't see hatred in his eyes.
"He couldn't recognise himself when he looked in the mirror … his hair was all white and he had aged a lot, along with the dramatic weight loss in those two years," his friend said.
…
http://www.scmp.com/news/china/policies-politics/article/2094092/chinese-rights-lawyer-still-positive-despite-detention
http://www.lefigaro.fr/international/2017/05/09/01003-20170509ARTFIG00246-les-terribles-aveux-d-un-avocat-chinois.php (FRANCAIS)
Tagged: China