April 28, 2017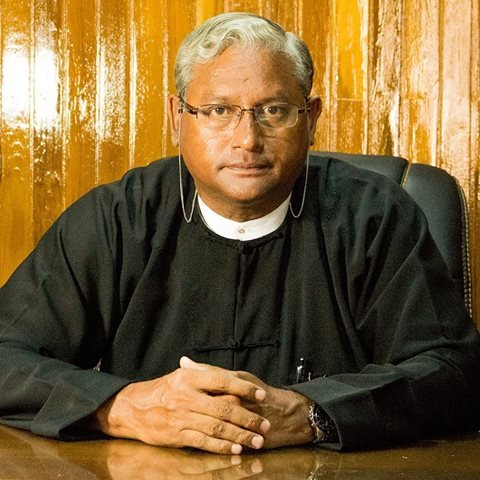 The lawyer representing the family of the National League for Democracy's (NLD) assassinated legal adviser U Ko Ni presented a criminal revision petition to the Rangoon Division High Court on Friday, requesting that the judge issue an arrest warrant in Naypyidaw for fugitive Aung Win Khaing.
The man is suspected of involvement in the case but remains at large: Naypyidaw is where he was last seen.
Prominent lawyer U Ko Ni was shot by gunman Kyi Lin outside Rangoon International Airport on the afternoon of Jan. 29. Police have put forward four suspects: Kyi Lin, and alleged co-conspirators Zeya Phyo, Aung Win Zaw and Aung Win Tun.
Lawyer U Nay La initially requested that the northern district court issue the warrant in Naypyidaw in March, but it ruled against the move. He also claimed that the district court has been handling the case "carelessly" and is "weak" in examining the case surrounding the fugitive in accordance with designated procedures.
On Friday's plea at the High Court, U Nay La explained the purpose of his filing: the police order dated Feb. 15 calling for the arrest of Aung Win Khaing was sent to only six of the force's stations—in Dawbon, Tharketa, Bahan, Mingalardon, Gyobinkaut and Meikhtila townships. The first warrant issued by the district court on Mar. 3—before the trial—only covered Aung Win Khaing's home address in Rangoon's Dawbon Township.
…
https://www.irrawaddy.com/news/burma/lawyer-u-ko-ni-murder-calls-naypyidaw-arrest-warrant-search-fugitive.html