April 26, 2017
The Special Representative of the United Nations Secretary General and Head of the United Nations Regional Office for Central Africa, UNOCA, François Louncérny Fall, has called on the Government to release all those detained in relation to the ongoing Anglophone crisis.
He made the statement in a press conference in Yaounde on Wednesday, April 12.
The senior diplomat visited Cameroon to discuss three pertinent issues notably; the situation of the detainees, the suspension of the internet services in the two Anglophone Regions and the implementation of the recently announced measures by the Government towards addressing the crisis.
Prior to the press conference, he had met with the Prime Minister, Philemon Yang, the Minister of External Relations, Lejeune Mbella Mbella, and other Government officials whom he reportedly advised to release those in detention as a way forward.
He described the situation in both Regions as deplorable, given that, the inhabitants live in fear and have no access to internet connectivity to run their affairs.
Fall is calling on the release of the detainees after having met with them at their detention areas and discussed with their lawyers. "I had the opportunity to  meet with some of the persons held in detention in relation to the ongoing crisis in the Northwest and Southwest Regions, notably Barrister Felix Nkongho Agbor Balla and Mancho Bibixy. They gave me fundamental information and I can assure you that the United Nations is following up with particular attention," he stated.
…
http://thepeoplevoice.com/united-nations-finally-wades-into-anglophone-crisis/
http://www.innercitypress.com/cameroon31uninternet042617.html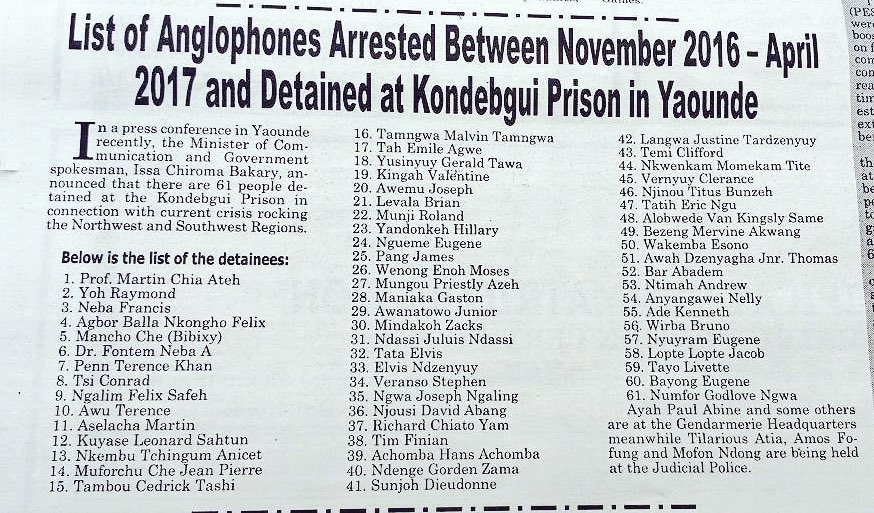 Since 17th Jan 2017, hundreds of Anglophones have been arrested & hundreds in exile. List of identified detainees. #Cameroon #Cameroun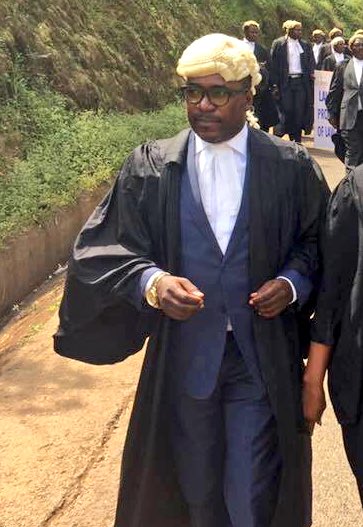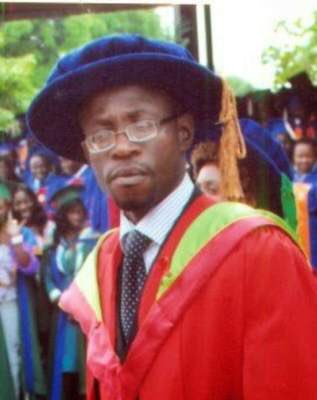 17th Jan 2017 – 17th April 2017 • 3 months in prison, lawyer Agbor Nkongho & academic Dr Fontem Neba, arrested and charged with terrorism. #Cameroon #Cameroun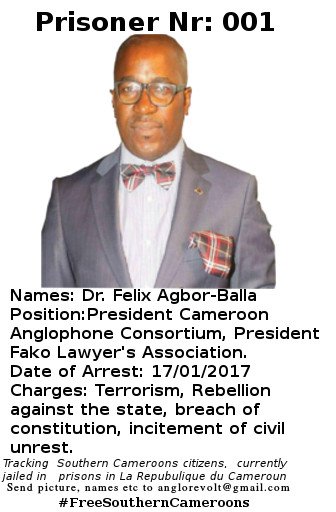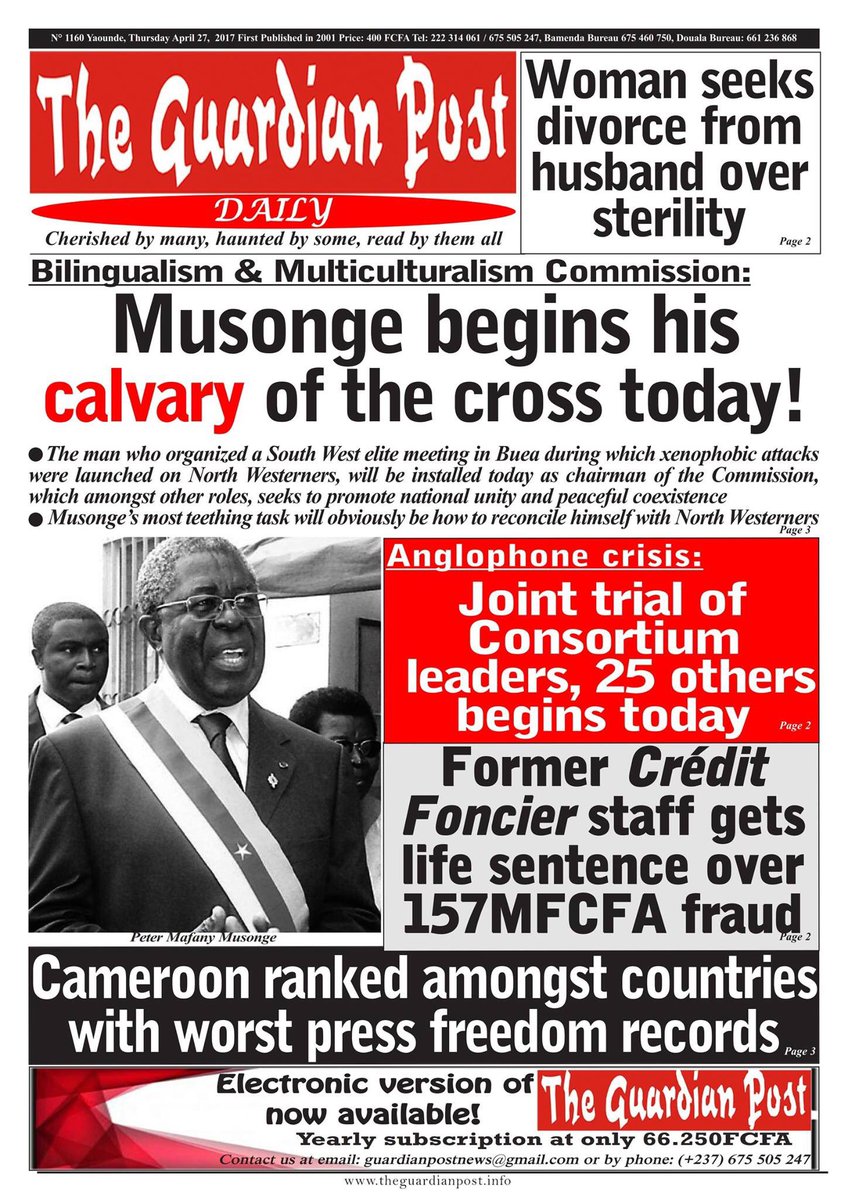 CAMEROON NEWSPAPER HEADLINES: Thursday 27th April, 2017. #Bamenda #Buea #Douala #Yaounde #Cameroun #Cameroon
Tagged: Cameroon